Republican AGs protest climate fraud probe into big oil, threaten fraud lawsuits of their own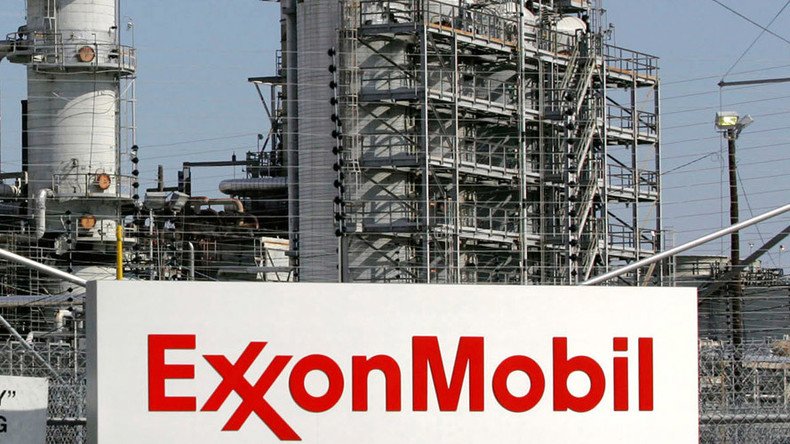 Facing a fraud probe over whether ExxonMobil misled the public on climate change, Republican attorneys general from 13 states want to give their Democratic counterparts a taste of their own medicine, saying, "If minimization is fraud, exaggeration is fraud."
The Republican attorneys general openly protested the work of a coalition of Democratic attorneys general that is investigating whether ExxonMobil misled the public about the risks of climate change.
"We think this effort by our colleagues to police the global warming debate through the power of the subpoena is a grave mistake," wrote Alabama Attorney General Luther Strange in a letter cosigned by 12 other attorneys general.
"We all understand the need for a healthy environment… but we agree… this is not a question for the courts. Using law enforcement to resolve a public policy debate undermines the trust invested in our offices and threatens free speech," the letter continued.
The coalition, called "AGs United for Clean Power," was formed in late March following reports by Inside Climate Change and the Los Angeles Times that found ExxonMobil executives were aware of climate risks associated with carbon dioxide emissions, but funded research to cover them up and block solutions.
A more recent investigation has uncovered documents showing that the oil industry was on notice about the potential role of fossil fuel to contribute to CO2 emissions no later than 1957, and was "shaping science to shape public opinion" as far back as a decade earlier.
Democrats have denied that the effort violates Exxon's free speech rights.
"The law is clear: the First Amendment does not give any corporation the right to commit fraud," said Eric Soufer, spokesman for New York Attorney General Eric Schneiderman.
Alabama Attorney General Strange was joined by attorneys general from Alaska, Arizona, Arkansas, Louisiana, Michigan, Nebraska, Nevada, Oklahoma, South Carolina, Texas, Utah, and Wisconsin in the letter.
The letter acknowledged the vigorous debate in the US about the risks of climate change, and said there are appropriate responses to those risks. However, if the Democratic attorneys general pursue climate change skeptics for fraud, the letter posed, another group of attorneys general could investigate and prosecute climate alarmists whose predictions fail to materialize.
"If it is possible to minimize the risks of climate change, then the same goes for exaggeration," said the letter. "If minimization is fraud, exaggeration is fraud."
Former Vice President Al Gore was present during a press conference to announce the formation of the coalition. He compared fossil fuel companies to the tobacco companies of the 1990s that fell under scrutiny for making misstatements about cancer and heart disease risks associated with cigarette smoking.
"What these attorneys general are doing is extremely important. These brave members of this coalition are doing their job like they did in the tobacco case," said Gore.
Gore's appearance was not lost on Republican attorneys general, who said if the focus of the investigation into ExxonMobil is fraud, "their [AGs] alignment with Gore, a senior partner of a venture capital firm that invests in renewable energy companies… sends the dangerous signal that companies in certain segments of the energy market need not worry about their misrepresentations."
May Boeve, executive director of the environmental group 350.org, was among those who slammed the letter. She said Exxon refuses to "turn from its destructive deception on climate change," even in the face of record-breaking temperatures.
"Whether it's trying to block Attorney General [Maura] Healey's investigation in Massachusetts or orchestrating coordinated attacks from Republican attorneys general across the country," Boeve said in a statement, according to The Huffington Post. "It's clear that Exxon's only interest is in maintaining the status quo of its business model – planet and people be damned."
Healey is seeking a decade's worth of climate-related documents and communications with academics, universities and free-market think tanks.
New York Attorney General Eric Schneiderman and California Attorney General Kamala Harris have also reportedly launched probes.
You can share this story on social media: