One-armed man hit in-law with samurai sword over pot dispute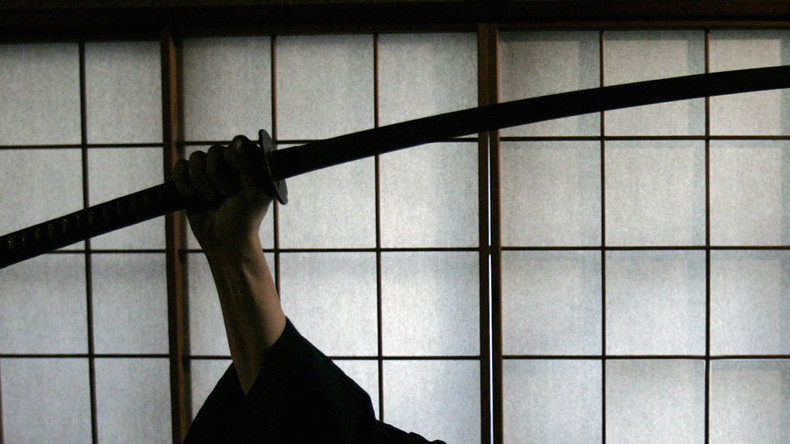 A Pennsylvania man has been charged with attempted criminal homicide, after attacking his brother-in-law with a samurai sword when a dispute over smoking marijuana escalated.
Todd Allen Clark, 51, became agitated when family members asked him not to smoke marijuana in their home in the presence of children, police in Monessen, a city just south of Pittsburgh, said on Thursday. Clark uses a cane to walk and is missing a left arm.
Clarke first hit his sister, Amelia, with the cane – but said that the strike was meant for her husband and his brother-in-law, Bill Garey.
"First off I took a swing at him with my cane and inadvertently hit my sister in the process," Clark said, according to Pittsburgh's WTAE-TV. "They grabbed the cane out of my hand and the only thing I had to steady myself was my samurai sword."
Bill Garey said that he responded by hitting Clark, at which point Clark swung the sword, hitting his face.
Garey was subsequently taken to the hospital, and police said that he had lost "a substantial amount of blood" by the time he arrived. He was released Thursday morning, with stitches on his nose and above his right eyebrow.
"All I felt was a crack. I thought he hit me with the cane he hit her with," Garey told WTAE. "I was covered in blood and they told me, 'No. It was a sword'."
Clark was charged with attempted criminal homicide, two counts of aggravated assault, reckless endangerment and owning a prohibited offensive weapon.
He now awaits a preliminary hearing in Westmoreland County Prison. The Gareys said that he is not welcome back at their home, where he had been living for the past 18 months.