Texas' attempt to bar Syrian refugees blocked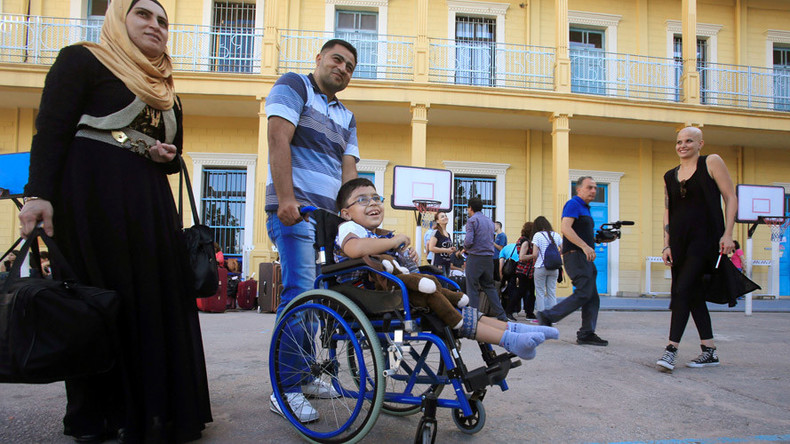 Texas Republican leaders vowed to prevent Syrian refugees from settling in the state following last year's attack in Paris by members of Islamic State, but The Lone Star State may not get a say, because a federal judge has dismissed the lawsuit.
Texas had hoped to block the resettlement of Syrian refugees by filing a lawsuit against the Obama administration, which claimed that neither State Department nor federal agencies had consulted state officials about potential resettlements, a violation the Refugee Act of 1980. Texas also sued the International Rescue Committee, a nonprofit relief group, for a breach of contract.
However, on Wednesday, Judge David C. Godbey of the Federal District Court for the Northern District of Texas ruled that Texas did not have the authority to enforce the requirement obligating the federal government to consult with it, as stipulated by the Refugee Act. Godbey also found that the state lacked sufficient evidence to sue for a breach of contract.
The Lone Star State does not plan to quietly accept the ruling, however.
"We are considering our options moving forward to guarantee the safety of Texans from domestic and foreign threats," Texas Attorney General Ken Paxton said in a statement.
Lieutenant Governor Dan Patrick echoed Paxton's sentiments, saying in a statement, "Texas has a right to know who the federal government is bringing to Texas, where they are being placed and what they are doing to guarantee the safety of all Texans."
The Department of Justice begs to differ, however, calling the state's concerns "speculative and uninformed" in court documents.
The International Rescue Committee had a lot of people in its corner as well, being represented by the American Civil Liberties Union (ACLU) and the National Immigration Law Center and Southern Poverty Law Center.
"The goal of this wasteful lawsuit had nothing to do with public safety, and everything to do with scoring political points on the backs of desperate refugees," Terri T. Burke, executive director of the Texas branch of the ACLU, told the New York Times, adding, "We trust Judge Godbey's ruling will dissuade other states contemplating similar discriminatory measures."