VA violated disabled vets law, deprived contract to vet-owned business – Supreme Court
The Veterans Affairs Department lost a Supreme Court battle in a controversial lawsuit that accused it of denying federal contracts to veteran-owned businesses. The high court ruled that the VA failed to comply with the law.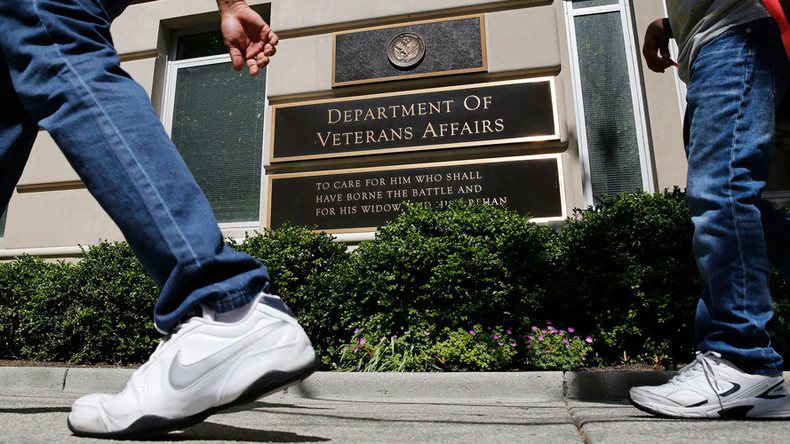 On Thursday, the Supreme Court unanimously agreed that the federal government had violated the so-called "Rule of Two" when the VA awarded a contract for an emergency notification system to a company not owned by a veteran.
The provision is part of the Veterans Benefits, Health Care, and Information Technology Act of 2006, which stipulates that only small veteran-owned businesses "shall be" considered when two or more are likely to submit reasonable bids for a major contract.
"The surrounding subsections of §8127 [section of the law] confirm that Congress used the word 'shall' in §8127(d) as a command," the Supreme Court ruled. "The word 'shall' usually connotes a requirement, unlike the word 'may,' which implies discretion," Justice Clarence Thomas wrote.
The VA's decision to award the contract to an outsider was challenged in a 2012 lawsuit, Kingdomware Technologies v. US, which was filed by a permanently disabled US Army veteran. The complaint accused the government of thwarting the law, as the VA did not restrict competition using the "Rule of Two."
The veteran petitioner had lost twice before, when two lower courts, the Court of Federal Claims and the US Court of Appeals for the Federal Circuit, ruled in favor of the VA.
In both cases, the judges ruled that the department was not required to use the "Rule of Two" in all contracting. The federal appeals court said that the VA did not have to comply with the rule if it awarded between 7 and 12 percent of all contracts to companies owned by disabled veterans.
READ MORE: Over 125,000 veterans denied benefits by the VA – report
The Supreme Court weighed in and reversed the decision.
"The Act does not allow the Department to evade the Rule of Two on the ground that it has already met its contracting goals or on the ground that the Department has placed an order through the FSS [federal supply schedule]," Justice Thomas wrote.
The Supreme Court noted that Congress provided two exceptions to the "Rule of Two," both of which allow the department to use non-competitive and sole-source contracts for contracts below specific dollar thresholds, but ruled that neither of them applied in this case.
It has also rejected the department's argument that requiring it to apply the "Rule of Two" whenever it buys anything would "hamper mundane purchases like 'griddles or food slicers.'"
You can share this story on social media: