6 Zika-related pregnancies in US, half carried to term with birth defects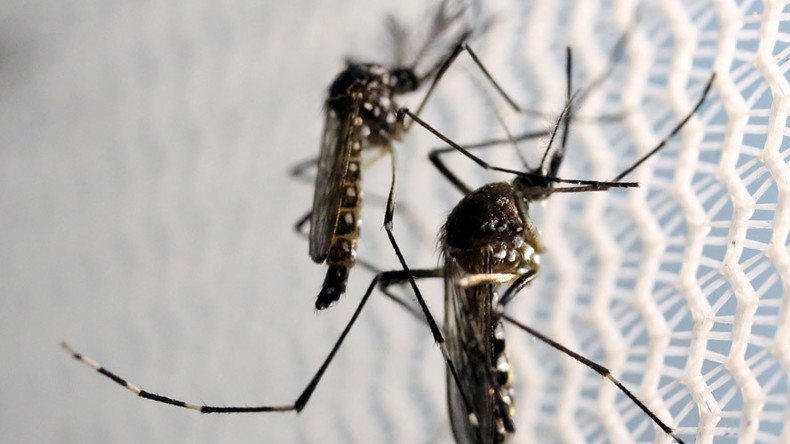 In addition to the three babies born with Zika-related defects in the US, three other pregnancies with evidence of the virus were lost, according to the first Centers for Disease Control and Prevention report on Zika pregnancies since their registry launched.
The CDC reported six babies in the US had Zika-related birth defects on Thursday. Three of the babies with evidence of the Zika virus infection survived, but the three others were lost pregnancies.
It was the agency's first report since launching the Zika pregnancy registry on June 9.
"Although these outcomes occurred in pregnancies with laboratory evidence of Zika virus infection, we do not know whether they were caused by Zika virus infection or other factors," said the CDC in a released statement.
Zika has caused alarm throughout the Americas since numerous cases of the birth defect microcephaly, linked to the mosquito-borne virus, was reported in Brazil, the country hardest hit by the current outbreak. The rare birth defect is marked by unusually small head size and potentially severe developmental problems. More than 1,400 cases of microcephaly in babies have been confirmed in Brazil.
The CDC declined to provide further details on the six babies. Nor did they say whether the three lost pregnancies were the result of termination, stillbirth or miscarriage. In early June, two US cases of babies with microcephaly were born in Hawaii and New Jersey.
Those two US cases involved women who contracted the virus either outside the US in areas with active Zika outbreaks or through unprotected sex with an infected partner. There have not yet been any cases reported of local transmission of the virus in the US.
"The pattern that we're seeing here in the US among travelers is very similar to what we're seeing in other places like Colombia and Brazil," Dr. Denise Jamieson, co-leader of the CDC Zika pregnancy task force, said in a telephone interview with Reuters.
The CDC said it will begin issuing regular reports on Thursdays of poor outcomes of pregnancies with laboratory evidence of possible Zika virus infection in the 50 states and the District of Columbia. The agency hopes the registry will contribute understanding about the effects of the virus and ensure the most up-to-date information about pregnancy outcomes with Zika virus are publicly available.
"The poor birth outcomes reported include those that have been detected in infants infected with Zika before or during birth, including microcephaly (unusually small head size and severe developmental problems), excess fluid in the brain cavities and surrounding the brain, absent or poorly formed brain structures… or other problems resulting from damage to the brain that affects nerves, muscles and bones such a clubfoot or inflexible joints," said the CDC in a statement.
You can share this story on social media: