Body of 2-year-old snatched by alligator at Disney World recovered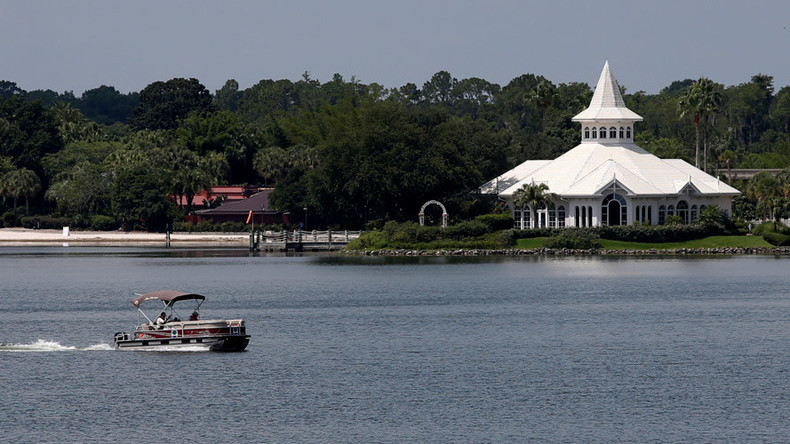 Florida officials said the body of the 2-year old baby has been recovered. The young child was dragged under water on Tuesday by an alligator at Walt Disney World in Orlando, Florida. Five gators were euthanized and dissected during the search.
The horror unfolded when the alligator snatched the toddler off the shore at a Disney World beach, with his father trying to fight off the reptile.
The recovery was made after dozens of rescuers search the Seven Seas Lagoon for the boy, according to the Associated Press.
The body of the toddler, named Lane Graves, was discovered completely intact. He was found just 10 to 15 yards from where he was attacked in about 6 feet of water, the Orange County Sheriff's Office said.
An autopsy will be required to confirm the cause of death but said there is "likely no question in my mind the child was drowned by the alligator," Sheriff Jerry Demings said.
Graves had been wading in a 'no swimming' area when he was attacked by the gator, Demings said.
Reports from witnesses at the resort said the boy was 10 feet from the shore when he was snatched. Earlier reports said the toddler was only in ankle-deep to a foot of water.
"We have lifeguards on duty at the play area but at the beach we don't have any lifeguards because you're not supposed to be in the water," a lifeguard who had been on duty at the time and wished to remain anonymous told the Daily Mail Online.
Lifeguards tried to help the father rescue the child from the alligator, which was estimated to be seven feet long. The father received cuts to his arms trying to pull is son from the wild animal, the Daily Mail reported.
The Seven Seas Lagoon behind the upscale hotel is off-limits to guests and there are 'no swimming' signs posted nearby but none warned about the possibility of alligators in the water.
During the search, five alligators were killed by wildlife officers and dissected in the hopes of finding Graves' remains.
The size of the lagoon and its murky waters complicated the search and rescue effort taking over 15 hours. Teams of divers were involved; they also use sonar.
For the search and rescue attempt, experienced alligator trappers, divers and sonar equipment were used to search a network of man-made canals, ponds and lakes where the creature may have taken the boy.
Demings said Disney has never had anything like this happen in 45 years of operations, according to the Associated Press.
He said the theme parks' wildlife management systems works diligently to keep guests safe from dangerous Florida creatures, removing or killing any alligators they find.
Disney World said it closed the beaches at its Florida resort.
The family is from Elkhorn, Nebraska.