'Action beats inaction 100%': Experts criticize, praise Orlando police in mass shooting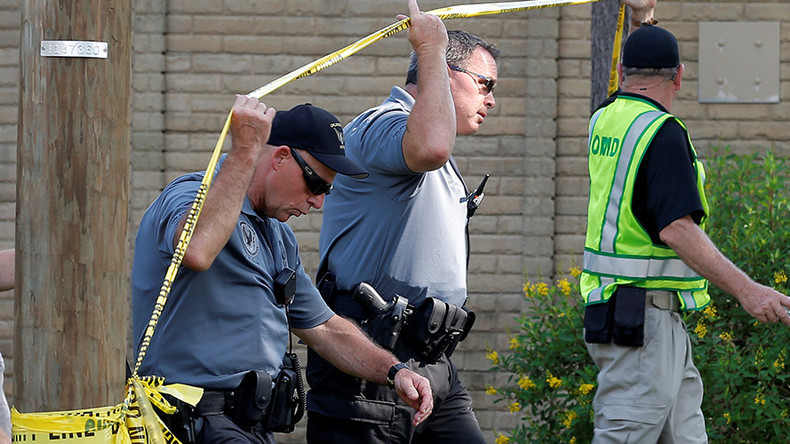 Experts are weighing in on whether police acted fast enough before storming the Orlando nightclub where a gunman allegedly shot more than 100 people, killing 49 early Sunday.
The question of utmost importance is why police held off for several hours before storming Pulse nightclub in Orlando, Florida after an off-duty police officer working at the club exchanged gunfire with the suspect, Omar Mateen.
An expert on active-shooter tactics, Chris Grollnek, who is a retired police officer and SWAT team member, told the Associated Press that "action beats inaction 100 percent of the time."
Grollneck and other law-enforcement leaders say it is vital for police to confront an attacker rather than wait to assess the situation.
"If you have a case where a person is ready to die, wants to die, then it makes an enormous challenge for negotiations to be effective," said Gary Noesner, a former chief negotiator for the Federal Bureau of Investigation, now retired, reported The Wall Street Journal.
As more details come out about the Sunday massacre, much of what happened remains blurry, but the scene reportedly went from a mass shooting to a hostage situation. Authorities tried to negotiate, weighing the risk to officers and captives if they forced an entry, with the prospect of such an offensive giving the killer more time to take more lives.
Police were able to keep track of what was going on inside the bathrooms where Mateen was holed up from texts and photographs sent by club goers.
"That showed us some of what was happening," said Orange County Sheriff Jerry Demings, as cited by the Wall Street Journal.
Officers also had to weigh up whether Mateen had any explosives with him, or possibly a bomb vest.
Demings said "there was a lot of conversation in the command post" that resulted in a consensus to breach the building.
"We wanted to get them out before he would continue this killing spree," the sheriff added.
Police set off an explosive device on the club's back wall, as well as diversionary devices in the building, and then rammed it with a Bearcat armored vehicle, which broke open a large hole.
Doug Wyllie, editor-in-chief of the law enforcement resource website PoliceOne, told RT that law enforcement should get all of the lifesaving equipment they can get.
"The Lenco Bearcat for example has been vilified, it is practically the poster-child for what people are calling the police militarization trend," said Wyllie. "And that Bearcat is a life- saving box into which you put your life saving responders."
Wyllie said officers should have access to full body armor and Kevlar helmets like the one "that saved the life of an officer responding."
"It goes to tactics, training and tools. And if we give our officers [those things], which we do… they will be largely successful, even if it just one officer responding to the scene," he added.
Since Sunday's massacre, there have been intensified calls to reclassify guns like the AR-15, the most commonly owned semi-automatic rifle in the US and the weapon used in the Sandy Hook Elementary School massacre in Connecticut.
Some argue that the military grade weapon should be reclassified so as to forbid the public from purchasing it, especially as they can be a deadly threat to law enforcement.
It should be noted that Orlando mass murderer suspect Mateen did not use an AR-15, but the similar Sig Sauer MCX. Also notable, is that in Florida, where the attack took place, there is no limit on the capacity of magazines that can be purchased.
"The same level of carnage could have been had at that nightclub with a couple of lengths of chain and some gasoline," Wyllie told RT. "So what we have to do is look at what motivates a killer, as opposed to someone who is a sports person, or a hunter, or someone who really enjoys competition shooting. There are clear obvious indicators that are becoming apparent that the wife of this assailant had some indication that he had nefarious and horrible intent. So it is the intent of the individual that really must be examined more so than the classification of any particular weapon."