Senate passes $602bn NDAA defense bill in defiance of Obama's veto threat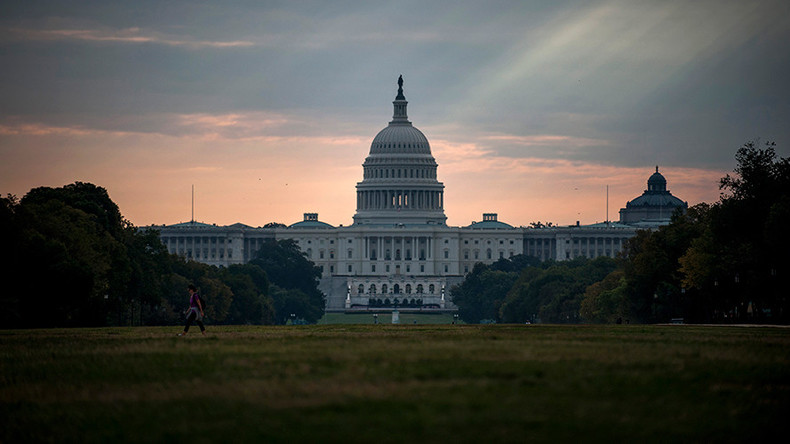 The US Senate overwhelmingly approved a $602 billion annual defense bill, despite President Obama's threat to veto it because of its impediments to closing the prison at Guantanamo Bay.
The National Defense Authorization Act (NDAA) bill secured a strong victory on Tuesday with 85 senators in support and just 13 opposing.
"It's never been more urgent to give our troops the resources they need to succeed," the bill's sponsor, Senator John McCain, said on Twitter ahead of the vote, while calling it a "critical bill for American troops and our national security."
Among those voting against were former Republican presidential candidate Ted Cruz of Texas and Elizabeth Warren of Massachusetts, who is rumored to be a possible Democratic vice presidential pick for Hillary Clinton.
The Senate bill would grant the US military a budget of $602 billion. It authorizes appropriations for "the military activities of the Department of Defense (DOD), military construction, and the defense activities of the Department of Energy (DOE)."
This is the second time the bill, which outlines US defense policy for the 2017 fiscal year, has gathered a consensus in the Republican-controlled Congress. The House of Representatives passed the measure in May in a 277-147 vote.
After both the Senate and the House agree on the final version, the NDAA will head to the president's desk. However, there is every indication that Obama will veto the funding bill as he did last year.
The White House said in a statement last week that it opposes "many provisions" in the Senate bill, known as S. 2943, saying it would "hinder" the Pentagon's capabilities, as well as the president's own defense strategy, and curtail the administration's role in carrying out national security and foreign policy.
In particular, the statement from the executive branch stressed that the Senate's intention to "extend" operations at Guantanamo Bay, the notorious US detention camp in Cuba, was unacceptable. Obama hopes to close the facility by the end of his term in November in order to fulfill one of his major campaign promises from back in 2008.
READ MORE: Battle of the military budget: Congress, White House clash over NDAA

The proposed policy fails to create a measure to "eliminate the unwarranted limitations on the transfer of detainees," and, instead, introduces "additional problematic restrictions" that would impede the closure of the military prison.
According to the White House, another veto-worthy fault is that the bill is aimed at "curtailing the normalization of our relationship" with Cuba by hampering military-to-military interactions, which would be contrary to "the US national security interest."
Obama had already threatened to veto the House of Representatives' version of the annual bill, known as HR 4909, while lambasting its prohibitions on shutting down Guantanamo and accusing legislators of creating a "hollow force structure" by boosting Army troop levels "without the money to sustain it."
You can share this story on social media: