Hostage situation ends, shooter killed at Walmart in Amarillo, Texas – police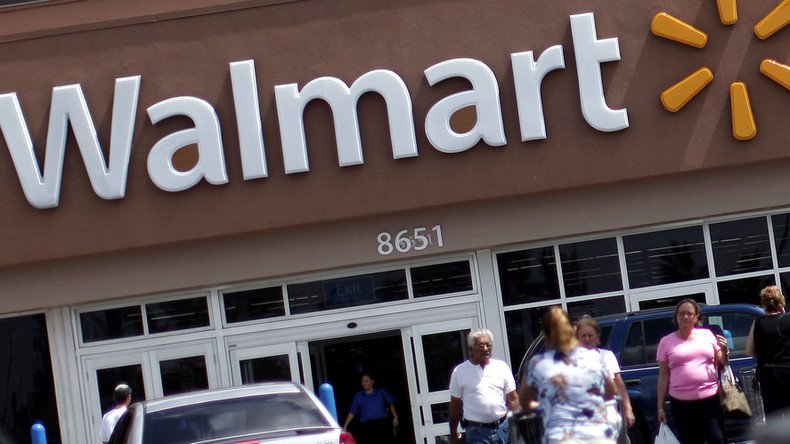 An active shooter situation has ended at a Walmart in Amarillo, Texas after a SWAT team shot the gunman, local police say. The shooter had hostages.
The suspect has been shot by Amarillo police SWAT Team and "is apparently dead," police said.
Amarillo police identified the suspect on Tuesday afternoon as Mohammad Moghaddam, 45, adding that one of the hostages was a manager "with whom the suspect had a work related dispute."
Suspect has been shot by APD SWAT and is apparently dead. Hostages inside are safe

— Amarillo Police Dept (@AmarilloPD) Jun 14 2016
"The hostages were freed within the past half hour after the suspect was shot and killed by Amarillo Police Department SWAT team members," the Randall County Sheriff's Office said.
The Amarillo Police Department has evacuated the west side of the store, according to KVII.
NO confirmed gunshot victims at Wal-Mart. Officers are inside. No shooting ongoing at this moment.

— Amarillo Police Dept (@AmarilloPD) Jun 14 2016
There have not been any confirmed gunshot victims inside the store, Amarillo PD said.
The City's Office of Emergency Mgt., @AmarilloPD and @AmarilloFire are on the scene of an active shooter incident, Walmart, I-27 & Georgia.

— CityofAmarillo (@CityofAmarillo) Jun 14 2016
The Randall County Sheriff's Office says "several law enforcement agencies are currently on the scene with an armed subject," adding that "there are reports the subject inside may have hostages."
"We do consider this a work-place violence situation at this point," the sheriff's office said, adding that there have been no confirmed injuries.
Police have not said if anyone is hurt but they have called for people to stay away from the area.
Active shooter and hostage situation at Walmart on Georgia and canyon eway. Don't be a idiot and go look. Let APD and AFD do their job.

— Whit White (@K5WRW) Jun 14 2016
Witnesses said the shooter was an employee who took another employee hostage, KVII reported.
Customers and two Walmart employees were held hostage, but all are safe now, the company said in a statement.
Our statement regarding today's incident in Amarillo, Texas

— Walmart Newsroom (@WalmartNewsroom) Jun 14 2016
Amarillo police said there is currently no reason to believe the hostage situation was motivated by terrorism or political ideology, the Amarillo Globe-News reported.
The family of Glen Jones, the manager of the Walmart in Amarillo, told the Globe-News that Jones was taken hostage but was not harmed.
You can share this story on social media: