Hackers did it? Jordanian media in hot water over 'Saudi prince funding Clinton campaign' report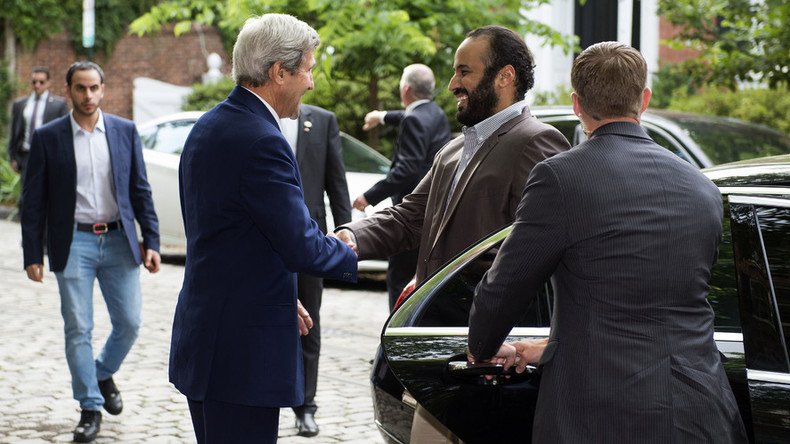 Jordan's Petra news agency has been forced to issue an official statement denying it ever posted a report on Saudi Arabia donating vast sums of money to Hillary Clinton's presidential campaign, blaming hackers for the "false news" story appearing on their site.
The bizarre reaction came after several outlets spread the news on Saturday attributed to Petra saying that Saudi Arabia was currently providing "20 percent of the cost of Hillary Clinton's election." The revelation was said to come from Deputy Crown Prince Mohammed bin Salman, son of the current Saudi king.
On Monday, Petra insisted it experienced a "technical failure" that "occurred for a few minutes," which they later realized was an "attempt to hack the agency's transmission system and its website."
Reports by some media outlets that Petra "transmitted a news item related to the deputy crown prince of Saudi Arabia and later deleted this news item" are "totally false and untrue,"the agency said. Petra "affirms its full commitment to the policy of the Jordanian state, its constant national stands, its professionalism and ethical criteria," the agency added.
Deputy Crown Prince Mohammed bin Salman arrived in the US on Monday, and is supposed to meet with President Barack Obama, Secretary of State John Kerry and Defense Secretary Ash Carter, as well as UN Secretary-General Ban Ki-moon, according to the Saudi-owned Asharq al-Awsat newspaper.
After the UK-based Middle East Eye reported on the story that briefly appeared on Petra's website, the news portal was contacted by PR and lobbying agency the Podesta Group, which pointed to the official denial by the Jordanians.
Will Bohlen, identified as a "senior global communications specialist" at Podesta, said he could confirm that Saudi Arabia has provided no funding to Hillary Clinton's presidential campaign, Middle East Eye reported.
The Podesta Group was founded in 1988 by brothers Tony and John Podesta. Tony Podesta is currently chairman of the group, while John Podesta chairs the Hillary Clinton campaign. Documents required under the Foreign Agents Registration Act show that the group was retained by the Saudi Royal Court last September to provide "public relations services" to Riyadh. The group is being paid $140,000 a month, The Hill reported in April.
Foreign funding to US political campaigns is illegal. However, Saudi Arabia has donated heavily to the Clinton Foundation, a charity set up by the former president. In 2008, the Clinton Foundation disclosed receiving between $10 million and $25 million from the Gulf monarchy.
You can share this story on social media: