Obama 'not pursuing executive action' to shut down Guantanamo – report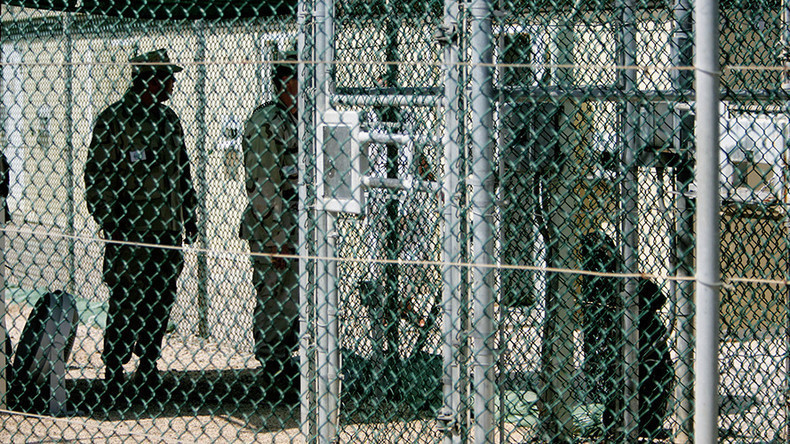 President Barack Obama will not issue an executive order to close the Guantanamo Bay detention camp, according to a report. Closing the facility was a 2008 campaign promise that he has not been able to deliver on, citing resistance from Congress.
Officials concluded it would not be viable to use an executive order to shut down the prison, which has been used to hold terrorist suspects since the aftermath of the September 11 attacks in 2001, Reuters reported Monday, citing sources close to the Obama administration.
This contradicts the White House's repeated statements that it will not rule out the use of unilateral executive action to close the military prison. Obama has expressed his desire to fulfill his campaign promise to close the camp by working with Congress, but many lawmakers oppose moving terrorism suspects from Cuba to US soil.
Read more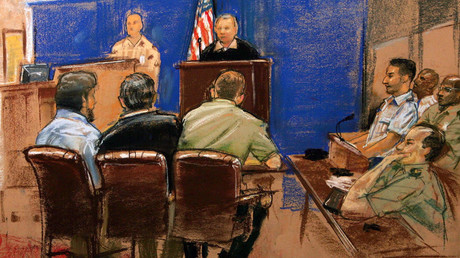 Current law prevents the military from using taxpayer dollars to move detainees to US prisons, which would be extended by this year's National Defense Authorization Act (NDAA) into fiscal year 2017. Obama has threatened to veto the NDAA due to that provision, but that might prove to be an empty gesture, with the White House reportedly relenting on this issue.
White House lawyers found it to be a legally tenuous position to try to override NDAA's block by executive action, and considered it to be a thorny issue during an election year, Reuters reported.
"It was just deemed too difficult to get through all of the hurdles that they would need to get through, and the level of support they were likely to receive on it was thought to be too low to generate such controversy, particularly at a sensitive [time] in an election cycle," a source told the news wire.
The camp's existence has been controversial from the start, with activists calling for its closure due to the fact that its detainees are held without charge or trial. Obama's campaign promise represented a clean break from the Bush-era past, with the president following up with an executive order to close the camp upon taking office in 2009. It was only partially successful thanks to the legal hurdles of prisoner transfer that remain in existence to the present day.
Thirty-one men are still waiting for a hearing or the result of a periodic board review approving their status to be released, and nine other men are considered too dangerous for release, though the US government has not presented any evidence against them, lawyers for the detainees say.
"There is no reason for him not to be cleared. He has never committed any hostile act to the United States. There is no evidence against him," Nancy Hollander, attorney for detainee Mohamedou Ould Slahi, told RT as part of the GTMO 2016 special report.
Slahi has been detained since 2002, and has been fighting alongside Hollander for his freedom since 2005. He is the author of 'Guantánamo Diary,' a heavily redacted bestseller and the only book written by a prisoner at the facility.
The Sisyphean nature of the legal struggle is characteristic of many who still reside in Guantanamo. Habeas corpus, the constitutional principle that protects citizens against unjust imprisonment, doesn't apply in the camp that is located about 500 miles south of Florida.
"[T]he US government took the position, because they were holding them in Guantanamo, which is technically outside US sovereign territory, that they had no constitutional rights and no access to our courts," Thomas Wilner, a lawyer who represented a dozen of Kuwaiti detainees, told RT America.