Noah's Plan B: 'Aqua Dam' saved Texas home from flooding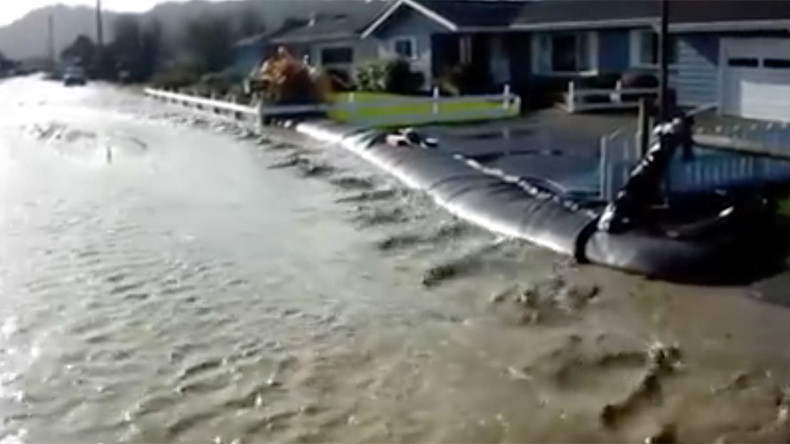 Those looking for protection during a flood of Biblical proportions can now use an earthly solution that could make sandbags obsolete.
Andre Wagner saved his house from the overflowing waters of the Brazos River with his new $8,300 Aqua Dam, which he says was well worth the money.
"$8,300 is to me a small investment on a house that could have two feet of water in it and cost me $150,000 in repairs," he said.
With the help of two other men, he filled the 400-foot-diameter, 30-inch-high plastic tube with water, creating a circular dam around his home.
"I was the crazy guy. Everybody was kinda going by, laughing at me. But today they are really impressed with this AquaDam," he told KHOU 11 News.
READ MORE: Biblical collision: 'Noah's Ark' crashes into Norwegian coast guard ship
Although the water rose 27 inches, the dam did its job and kept Wagner's house dry.
Floodwaters damaged other homes in the Brazoria County area and residents were warned about water contamination.
"We are asking people to stay out of the floodwaters," Sharon Tower, the county's emergency management spokesperson, told the Houston Chronicle. "It is unsanitary; it's full of bacteria. A lot of people have septic systems that are being inundated with water and pushing contaminated water through the flood plain."
Aqua Dam's products have been used in past floods and for reinforcing river and sea banks, according to their website.
They say the Aqua Dam can be used for up to a year in direct sunlight, but its lifespan is "indefinite."