Shooting at Dallas Love Field airport caught on harrowing video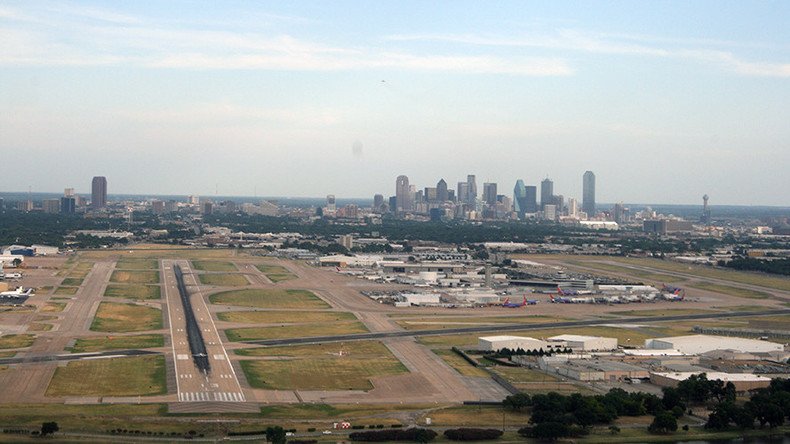 A police officer shot a man outside the baggage claim area of the Dallas Love Field airport in Dallas, Texas.
The shooting was first reported at the airport on Twitter around 12:15 p.m. on Friday afternoon.
A smartphone video that captured the shooting shows a police officer at the airport pointing his gun after gunshots can be heard firing.
"Get down!" the man shouted repeatedly with his weapon pointed.
The Dallas Police Department said that the incident began as a domestic violence situation where a man assaulted a woman, causing an officer to intervene, according to a local reporter.
The man reportedly charged the officer with a rock in hand. Witnesses told WFAA that the man shouted "shoot me, shoot me" to the officer. He was taken to hospital for treating his wounds.
A woman was reportedly trampled in the commotion following the gunshots.
NBC 7 San Diego reported that one person was taken to the hospital.
A car's windows were reported to be shot out during the incident.
The gates to the airport were locked for security, and no cars are being allowed in or out. Those who passed through airport security were reportedly re-screened by the TSA.
Planes were continuing to land at the airport, but flights were reported to be delayed due to the re-screening.
Police were on the scene responding. The baggage area and the terminals were reportedly placed on lockdown.
You can share this story on social media: