MoneyGrab: Delaware sued by 21 states over unclaimed checks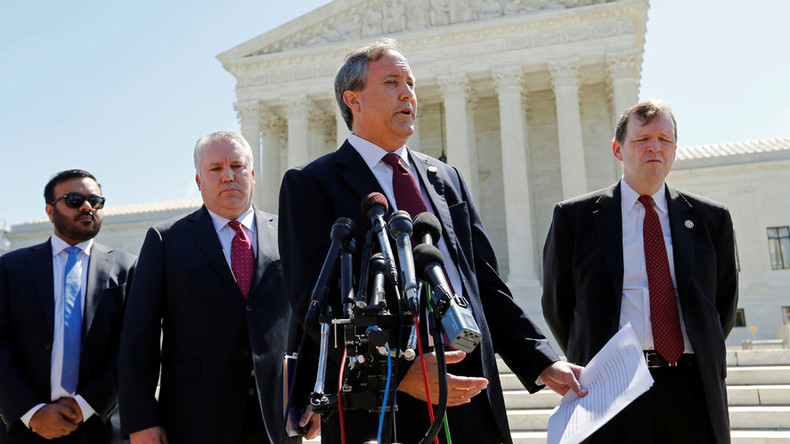 The state of Delaware is going to court against 21 other states over charges of mishandling up to $400 million in unclaimed checks. The attorneys general of two states claim Delaware violated federal law by misusing checks sold by MoneyGram.
A lawsuit spearheaded by the Texas and Arkansas attorneys general alleges that Delaware has been pocketing between $150 and $400 million in unclaimed official checks.
According to federal law, unclaimed official checks are to be returned to the state where they were purchased, and the subsequent proceeds go to the same state. However, MoneyGram was sending its unclaimed checks to the state where it is incorporated: Delaware.
Official checks do not refer to personal checks, but to cashier's checks, traveler's checks and money orders.
Texas Attorney General Ken Paxton summarized his issue with Delaware's actions, telling Reuters, "Delaware has our money." He also said the practice, "not only violated federal law, but it is wrong and it is unfair."
"Arkansas taxpayers have been robbed," that state's attorney general, Leslie Rutledge, told Reuters.
Unfortunately for Texas, Arkansas and the other 19 states involved in the lawsuit, it is unlikely that Delaware will hand over the money quietly or peacefully. The money from unclaimed official checks accounts for as much as 13 percent of the state's annual revenue.
MoneyGram International Inc. is a Dallas-based company but is incorporated in Delaware. The money transfer company defended its practice of handing the checks over to Delaware, saying in a statement, "This is a dispute among states over which state has the priority to property escheated to the State of Delaware in good faith by MoneyGram."
The lawsuit of Alabama, Arizona, Colorado, Florida, Idaho, Indiana, Kansas, Kentucky, Louisiana, Michigan, Montana, Nebraska, Nevada, North Dakota, Ohio, Oklahoma, South Carolina, Utah and West Virginia versus Delaware is being handled by the Supreme Court.