3 killed as small plane crashes into hardware store parking lot in Houston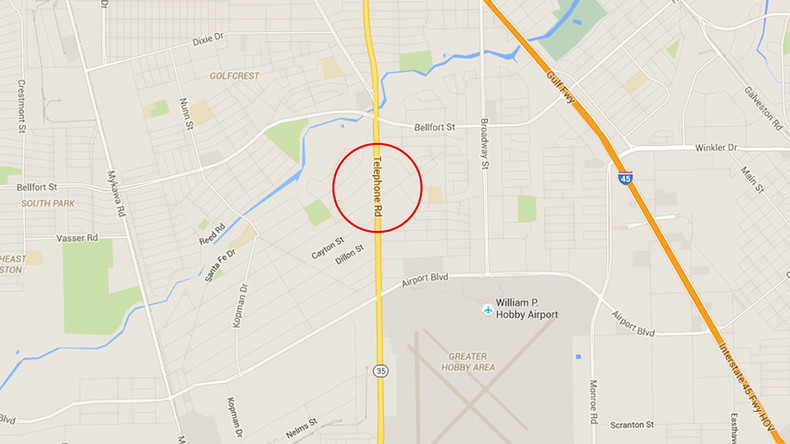 Three people in Houston, Texas have died after a plane crashed into a car on Telephone Road, near Hobby Airport, according to the Houston Fire Department.
The plane is a 2012 fixed wing single-engine aircraft made by the Cirrus Design Group, Model - SR20 that is registered in Moore, Oklahoma, according to Federal Aviation Administration records.
The crash occurred in the parking lot of an Ace Hardware Store, northwest of the airport.
The plane ended up on top of what appeared to be a black Honda Accord, witness Nicole Andrews told KRPC.
"Witnesses were more shocked than anything. The alarm [in the car] was going off and there was smoke," she said.
The car belonged to an employee of the hardware store, KHOU reported.
All three victims appeared to be on the plane, and they died before firefighters arrived on the scene, Houston Fire Department Captain Ruy Lozano told reporters, according to KIAH.
"We found out the impact killed all three passengers. It actually struck a vehicle. You can see [it] didn't strike a building and there was no one in the vehicle," Lozano said.
The plane was equipped with a parachute, but it did not deploy.
"A lot of these aircrafts have parachutes that will deploy on impact," Lozano said. "Well that parachute's system is still intact so we're always worried after impact it could go off spontaneously."
An air traffic controller can be on a recording heard telling the pilot, "Straighten up, straighten up."
The plane just "fell right out of the sky and plummeted to the ground," a witness told KHOU.
There was a "loud boom" when the plane hit, an employee said. It narrowly missed a propane tank in the parking lot.
Hobby Airport is located in the southeastern part of the city, seven miles from the downtown area. It is Houston's oldest international airport, and became the secondary airport for domestic airlines in 1969 after Houston ‒ now named George Bush Intercontinental Airport opened. Hobby is a regional center for corporate and private aviation, as well.
It has four runways and serves more than 12 million passengers each year.