Food loss, waste target of new international measurement standard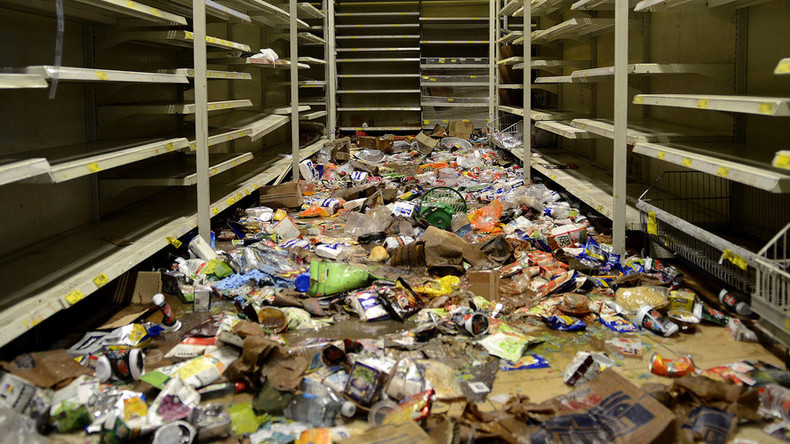 Around $940 billion of food is lost or wasted annually but there has been no globally agreed upon metric for measuring how it is squandered. International organizations are developing a new standard with the aim of reducing food waste and loss.
The new international framework – dubbed the Food Loss and Waste Accounting and Reporting Standard – aims to encourage companies, nations, and others to identify areas where they could heighten efficiency within the production, sale, and consumption of food globally, according to a partnership between top international organizations. Increased care and efficiency efforts will help feed the around 800 million people who are undernourished around the world and cut greenhouse gas emissions from production of wasted or lost food, they said.
"Widespread use of the FLW Standard will motivate and empower countries, companies, and other entities to minimize FLW, thereby realizing economic benefits, enhancing food security, improving natural resource use efficiency, and reducing environmental impacts," according to supporters of the protocol.
The FLW Standard – the first attempt to define and standardize international food waste and loss measurements – was announced at the Global Green Growth Forum (3GF) 2016 Summit in Copenhagen, Denmark. Previously, understanding where food was dropped or wasted along the supply chain had been difficult to determine, according to FLW Standard creators.
"There's simply no reason that so much food should be lost and wasted," said Andrew Steer, the President and CEO of the World Resources Institute. "Now, we have a powerful new tool that will help governments and businesses save money, protect resources and ensure more people get the food they need."
Annually, about $940 billion worth of food is lost or wasted worldwide, according to the UN Food and Agriculture Organization, which is a partner in the FLW Standard protocol. Other global partners include the World Resources Institute, the United Nations Environment Program, World Business Council for Sustainable Development, and The Consumer Goods Forum, which represents more than 400 major global retailers and manufactures.
Wealthy nations report more food "waste," or food that is not eaten by consumers or thrown away by restaurants or suppliers. Food "loss," or the spoiling of food prior to its sale to consumers, is more of a concern in low-income nations, according to the UN.
The UN Food and Agriculture Organization will implement the standard in developing nations with which the agency works, Reuters reported citing the FAO's agro-industry officer Robert Van Otterdijk.
At the Global Green Growth Forum, supporters of the FLW Standard called on governments to work to reduce food waste by 50 percent by 2030, and for food loos to be reduced by the same year. The Consumer Good Forum has pledged to encourage its members to reduce food waste by 50 percent by 2025.
In Denmark, where the Global Green Growth Forum took place, an entire supermarket was opened in February that sells only products that would otherwise end up in the trash because of damaged packaging or because they are past their expiration dates.