Near-total ivory ban issued in US to protect endangered African elephants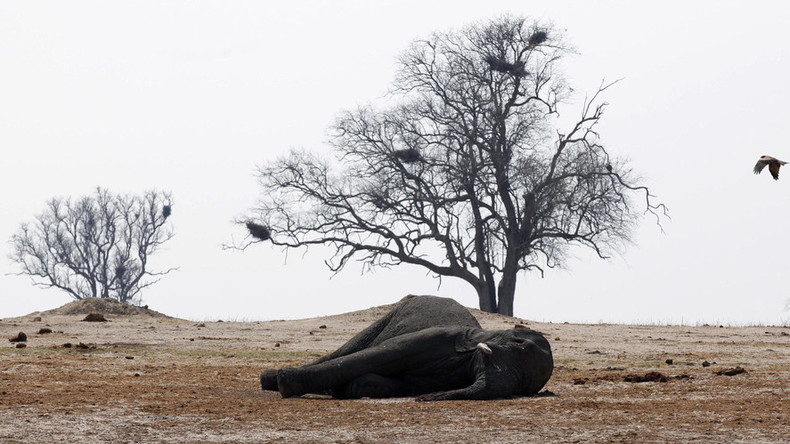 The Obama administration has issued a near-total ban on the domestic commercial trade of African elephant ivory under the Endangered Species Act. The US is a significant buyer of legal and illegal ivory, for which thousands of animals die each year.
The US Fish and Wildlife Service completed the final rulemaking process to substantially limit the import, export and sale of African elephant ivory across state lines. The new rule, released Thursday, fulfills restrictions outlined by President Barack Obama in a 2013 executive order.
The rule is aimed at "reducing the opportunities for wildlife traffickers to trade illegal ivory under the guise of a legal product," the Fish and Wildlife Service said in a statement.
"Today's bold action underscores the United States' leadership and commitment to ending the scourge of elephant poaching and the tragic impact it's having on wild populations," said Secretary of the Interior Sally Jewell, who serves as co-chair of the President's Task Force on Wildlife Trafficking. "We hope other nations will act quickly and decisively to stop the flow of blood ivory by implementing similar regulations, which are crucial to ensuring our grandchildren and their children know these iconic species."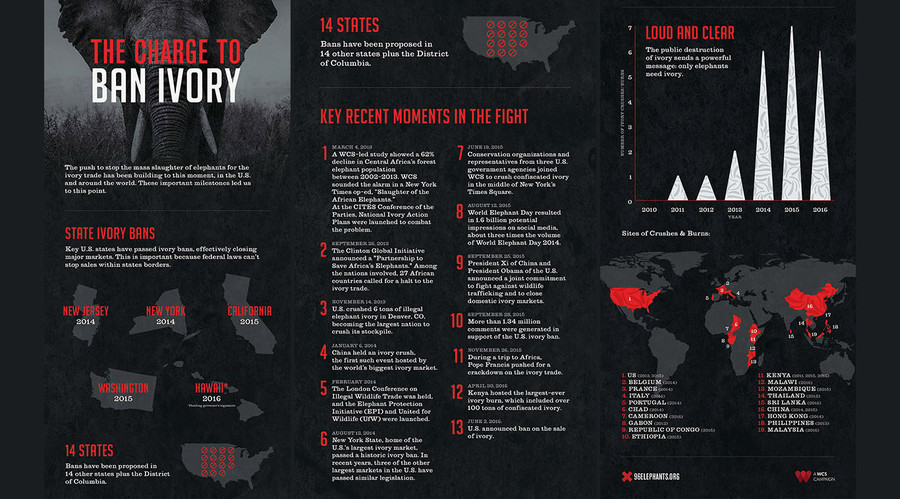 Animal conservation groups cheered the revision, as did museum and musical organizations.
"The world knows that the very survival of elephants is imperiled by the ivory trade," Wildlife Conservation Society President and CEO Cristián Samper said in a statement to RT. "The USA is shutting down the bloody ivory market that is wiping out Africa's elephants. The USA is boldly saying to ivory poachers: You are officially out of business."
"Illegal ivory hides behind 'legal' ivory, and the US is one of the largest markets for ivory in the world. Our scientists have found conclusive evidence that the only way to save elephants is to ban ivory sales. This is a wonderful day for those who care about saving this amazing species," Samper added.
Read more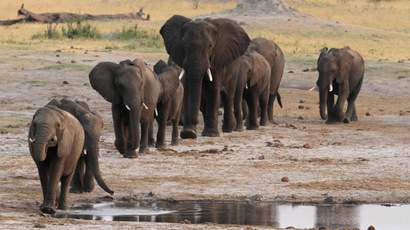 The rule revises the current African elephant version under section 4(d) of the Endangered Species Act. It was made with "extensive consultation" with people who legally trade ivory, such as representatives of professional musicians, musical instrument manufacturers, antique dealers and collectors, museum curators, and ivory craftsmen. The government agency also received over a million responses during the public comment period.
"We believe this rule strikes an appropriate balance of allowing certain narrow exceptions for activities that do not contribute to elephant poaching and illegal trade in ivory while also achieving our primary goal of ensuring that the U.S. market is not contributing to the current poaching crisis," the Fish and Wildlife Service said in a brief on its website.
The US is one of the world's biggest consumers of wildlife, both legal and illegal, according to the Fish and Wildlife Service, as well as a significant buyer and seller of illegal ivory, even though the country began a moratorium on importing ivory in 1989 as part of the African Elephant Conservation Act. In 2012, FWS officials, in conjunction with state officers, seized more than $2 million worth of illegal ivory from just two stores in New York City.
Between 2010 and 2012, an average of 96 African elephants were killed per day ‒ a total of 100,000 ‒ solely for their ivory, according to the Wildlife Conservation Society. That's about one elephant every 15 minutes.
Much of the ivory sold in the US is part of larger items, including handles of antique knives, firearms and billiard cues, as well as furniture.