US Navy pilot killed in Blue Angels jet crash in Smyrna, Tennessee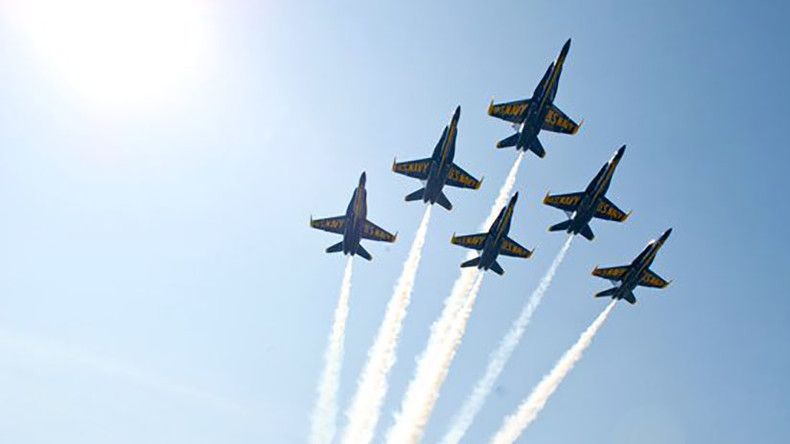 One is confirmed dead in a US Navy Blue Angels jet crash at Smyrna Airport in Tennessee, according to WKRN. A giant explosion was seen near and far.
Smyrna police confirmed at an evening news conference that previous reports of the one person dead at the scene was the pilot, a Navy captain named Jeff Kuss.
The crash comes shortly after another Navy jet crashed in Colorado Springs.
READ MORE: Navy Thunderbird fighter jet crashes in Colorado Springs just after Air Force Academy graduation
The Blue Angels were set to perform at the airport this weekend, June 4 and 5, at The Great Tennessee Airshow, but the Navy has canceled all Blue Angels appearances. The crashed jet was reportedly practicing for the bi-annual event.
Smyrna police have turned the investigation over to the Federal Aviation Administration and the US military, WSMV reported.
There are harrowing accounts from witnesses on Twitter, as more details come in.
Vanderbilt University Medical Center dispatched LifeFlight helicopters to the crash site, WKRN reported.
Roughly 1,500 people had been dealing with power outages due to electrical lines being hit during the crash, according to WKRN. Mid Tennessee Electric then tweeted an update stating that "lights are back" with a "few exceptions around the Blue Angels crash site."
You can share this story on social media: