Federal judge rejects California voting lawsuit from Sanders backers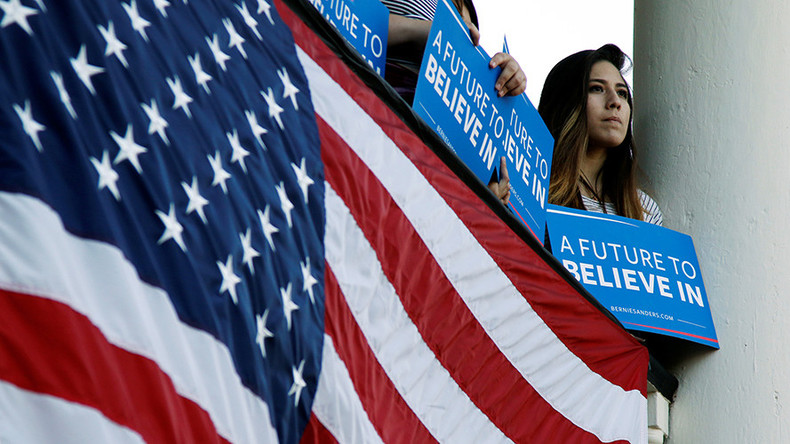 A federal judge has rejected a lawsuit brought by Bernie Sanders supporters ahead of California's presidential primary. The plaintiffs said that the state's voter registration window hurt independent voters, but the judge ruled no law has been violated.
On Wednesday, US District Court Judge William Alsup rejected a lawsuit brought by the Voting Rights Defense Project, a pro-Bernie Sanders group, saying that there's no reason to believe that federal laws have been broken in organizing California's Democratic primary. The group had sought a preliminary injunction ahead of the voting, which will take place on Tuesday.
Read more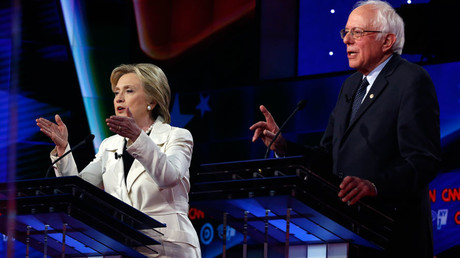 The group requested that radio and TV ads be run to inform unaffiliated voters that they can vote in the presidential primaries of the Democratic, American Independent, and Libertarian parties. They also wanted volunteers at polling stations to be required to tell voters which parties allow unaffiliated voters to participate.
"The citizens of California are smart enough to know what their rights are, and smart enough to go into a polling place and say, 'I'm a [no party preference-voter] and want a cross-over ballot,'" Alsup said. "We don't need to overeducate them with public [service] announcements that are going on anyway."
The Voting Rights Defense Project had argued that election officials were depriving independent voters of their chance to vote in the California presidential primary by failing to inform them of their rights and, thus, violating equal protection laws. The lawsuit named California Secretary of State Alex Padilla and two county election officials as defendants.
"[Unaffiliated voters are] being treated arbitrarily, and with a much higher degree of confusion," said William Simpich, an attorney for the Voting Rights Defense Project, referring to unaffiliated voters.
However Judge Alsup disagreed, asserting that there were no prior legal decisions that would equate a lack of such action on the part of election officials to a violation of equal protection.
The judge also said that the plaintiffs had "waited way too long" to file their lawsuit, since it concerns well-established election procedures in a primary that is so close.
With the largest population of any state in the union, California is by far the largest prize delegate-wise in the both the primaries and the general election.