Temporary blip? US mortality rate goes up for 1st time in a decade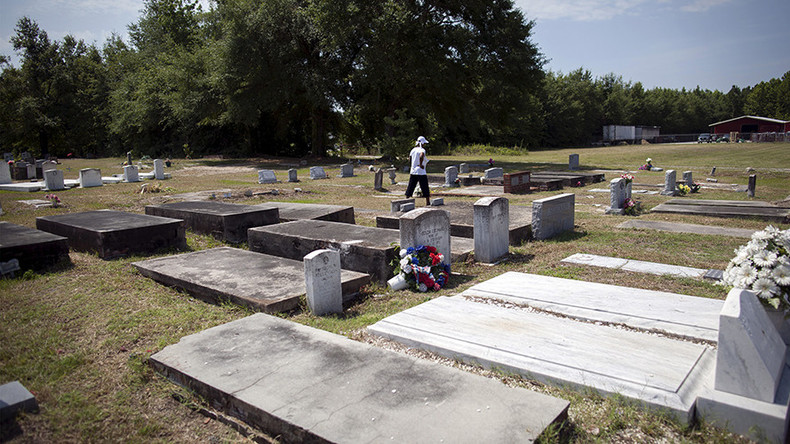 The US mortality rate increased for the first time in a decade last year, newly released preliminary federal figures show. Experts say this may widen the gap between the US and Europe, where death rates have been declining.
The US death rate rose to 729.5 deaths per 100,000 people in 2015, up from 723.2 deaths in 2014, according to data released on Wednesday by the National Center for Health Statistics.
Experts say the findings should be viewed with alarm, raising concern about American healthcare.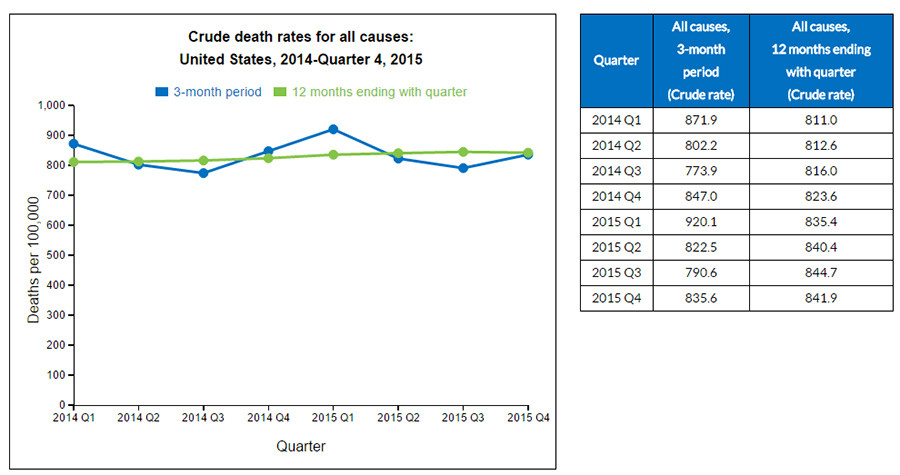 "We are not accustomed to seeing death rates increase on a national scale," Andrew Fenelon, a researcher at the Centers for Disease Control and Prevention (CDC) told the New York Times.
"We've seen increases in mortality for some groups, but it is quite rare to see it for the whole population," he added.
The researcher stressed that the rise in US mortality rates will drag the country behind its European allies.
"Many countries in Europe are witnessing declines in mortality, so the gap between the US and other countries is growing," Fenelon noted.
According to the preliminary data, an increase in the US death rate was driven by more people dying from Alzheimer's disease, drug overdoses, suicide and unintentional injury.
Alzheimer's disease rose to 29.2 deaths per 100,000 people in 2015, compared with 25.4 in 2014. Suicides reached 13.1 in the third quarter of 2015 – as opposed to 12.7 in the same quarter of 2014.
The death rate from drug overdoses was also up from 14.1 in 2014 to 15.2 in 2015.
The big question is whether 2015 was a temporary blip or the harbinger of a worrying new trend.
A lot may depend on the heart disease death rate, experts say. Farida Ahmad, a CDC researcher, told AP that in the past, declines in deaths from heart disease offset increases in other causes.
"If the heart disease rate isn't falling, there isn't a buffer," she noted. She also said that while the 2015 data were not yet final, she believes the rise in the overall death rate is a reality.
"We expect this to hold," she added.