Goldman Sachs slashes jobs amid slowdown in trading, mergers — report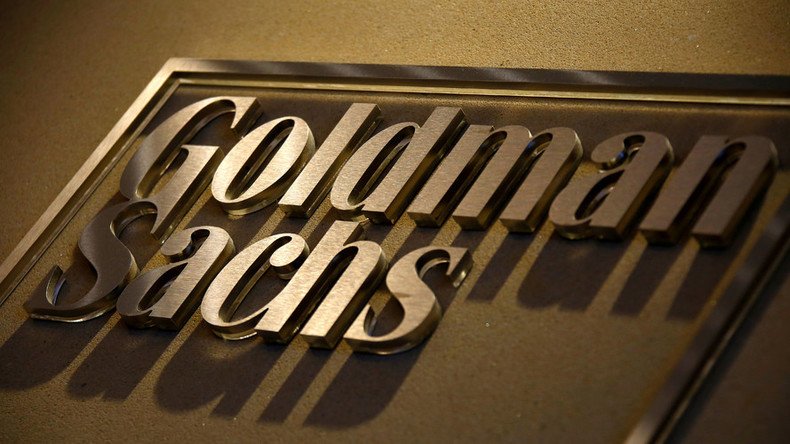 One of the largest cutbacks in Goldman Sachs history is taking place, as CEO Lloyd Blankfein is releasing 10 percent of its workforce, about half of whom are top investment bankers. The severances follow a steep decline in corporate deal-making worldwide.
New York City-based Goldman Sachs Group Inc. has let go of dozens of executive directors, managing directors, and vice presidents in recent weeks, Bloomberg News reported on Wednesday, citing unnamed sources at the multinational banking firm.
The ex-employees, mostly based in in Hong Kong, London, and New York, had been on teams focused on mergers, as well as debt and equity capital markets, according to the sources. Just last year, the mergers team was a top-ranked adviser, producing most of Goldman Sachs's profit in 2015.
The trading division also suffered layoffs earlier this year, in part due to a 60 percent drop in first-quarter profit, Bloomberg reported, noting that the number of mergers finalized throughout the world have plummeted by more than 80 percent, while equity offerings are down around 65 percent.
Goldman Sachs cuts the bottom five percent of its ranks each year, but these latest firings bring this year's total to 10 percent. The news follows seemingly unaligned comments made this week by President Gary Cohn, who claimed that the same low interest rates and sputtering growth conditions that were present in 2015, when acquisitions and takeovers were highly profitable for the firm, are still here today.
According to Bloomberg, shareholders made noise at the Wall Street firm's annual meeting in May, raising objections not heard from the investors since 2009, after it was revealed that Blankfein was Wall Street's most highly compensated CEO last year.
Among those now gone from Goldman Sachs are Dominique Jooris, managing director and head of credit capital markets for Asia ex-Japan, and Simon Ong, executive director for the South-East Asia debt capital markets division, Reuters reported. They will not be replaced.
You can share this story on social media: