N Korea backs 'wise politician' Trump, slams 'dull Hillary'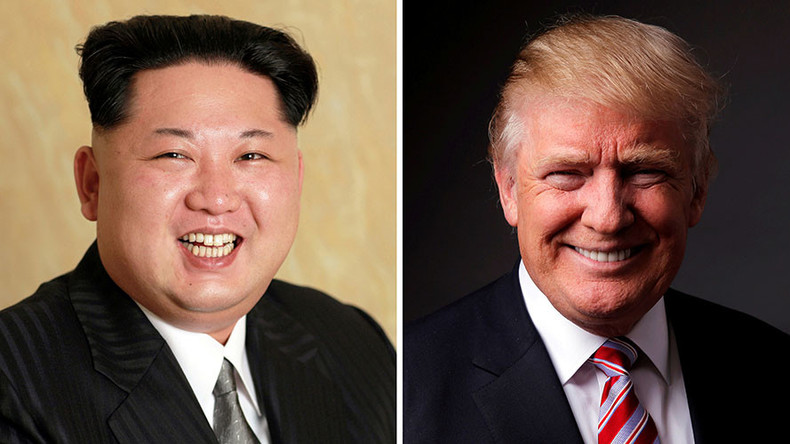 An editorial published by North Korean state media is singing the praises of Republican presidential nominee Donald Trump, singling him out as a key figure in helping to unify the Korean peninsula.
The DPRK Today article by Han Yong Mook, a self-described Chinese North Korean scholar, labels Trump as a "wise politician" and a "far-sighted presidential candidate".
The article simultaneously slams Democratic presidential hopeful Hillary Clinton and urges the US electorate not to vote for her: "The president that US citizens must vote for is not that dull Hillary – who claimed to adapt the Iranian model to resolve nuclear issues on the Korean Peninsula – but Trump, who spoke of holding a direct conversation with North Korea."
The article is optimistic that Trump can bring about the realization of North Korea's "Yankee Go Home" slogan.
Han writes: "Trump said he will 'not get involved in the war between the South and the North,' isn't this fortunate from North Korean's perspective?"
The editorial also welcomed Trump's statement in March that he would consider withdrawing US military forces from Seoul if South Korea does not contribute more to its own defense.
Analysts told North Korea News that although the endorsement didn't officially come from Pyongyang, it was likely reflective of government views.
"This is very striking," Aidan Foster-Carter of the University of Leeds told NK News. "Admittedly it is not exactly Pyongyang speaking, or at least not the DPRK government in an official capacity. But it is certainly Pyongyang flying a kite, or testing the waters."
"For the rest of us, this is a timely reminder – if it were needed – of just how completely Trump plans to tear up established US policy in the region; and what an irresponsible, unthinking menace the man is," he added.
John Feffer, director of Foreign Policy In Focus described Trump as the "Dennis Rodman of American politics — quirky, flamboyant, risk-taking" and Pyongyang is hopeful he will change the "political game in the United States" and change the perception of Korean issues.
Earlier this week, North Korea's UN envoy had dismissed Trump's proposal to discuss Pyongyang's nuclear program with Kim Jong Un directly as a "kind of propaganda or advertisement" in his campaign.
"It's for utilization of the presidential election, that's all...This is useless, just a gesture for the presidential election," So Se Pyong, North Korea's ambassador to the United Nations in Geneva, told Reuters.
In May, Pyongyang published a government statement through DPRK Today expressing its openness to improving relations with South Korea.
However, the proposals were rejected as "a bogus peace offensive" by the South Korean Defence Ministry, Reuters reported.
You can share this story on social media: