Houston tutor learns hard lesson on age of consent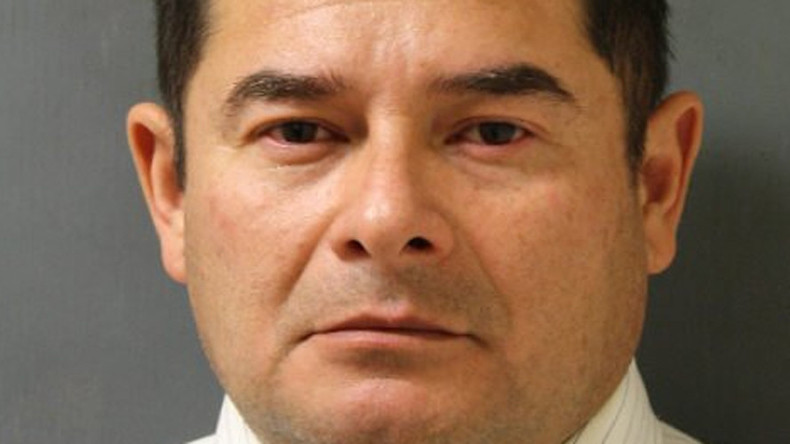 The age of consent for sex does not apply to sexting, as 51-year-old Aldo Leiva, a Houston math tutor, learned the hard way after his affair with a 17-year-old student was exposed to law enforcement – along with the racy pictures she had sent him.
Although the age of consent in Texas is 17, it is still considered child pornography to be in possession of nude pictures of anyone under 18.
As a result, Leiva is now facing 20 years in prison and permanent placement on the sex offender registry because the mother of a student with whom he was having a relationship discovered lewd text messages and photographs sent to him by her daughter and reported him to school personnel at the Houston Independent School District Police Department.
Although Leiva was not a teacher at the school that the teen attended, he was a participant in its tutoring fellowship program, which is where he met her.
The unnamed Sharpstown High School student has defended her relationship with Leiva, saying it was consensual. In addition, Leiva's attorney, Gary Tabakman, told the Houston Chronicle, "She's indicated to me that she wants to continue to have contact with him."
According to the arresting document, when Leiva was first confronted about his relationship with the teen, he claimed that it was of a "mentor/teacher/friend" type. However, the teen insisted that it was a romantic one, explaining that they had "gone out on dates and during the dates he had left hickeys on her breast." She also said that their relationship had begun in June of 2015, when she was 17-years-old.
Leiva is being charged with sexual performance by a child because he had asked her for photos, such as one in which she is taking a bath. Coupled with the photos on his cell phone, he is also facing charges of child pornography.
Perhaps the most disturbing revelation from the text messages was that Leiva referred to himself as "Batman" and his penis as "Robin."