POLL: Most likely voters believe Clinton broke the law, half say run anyway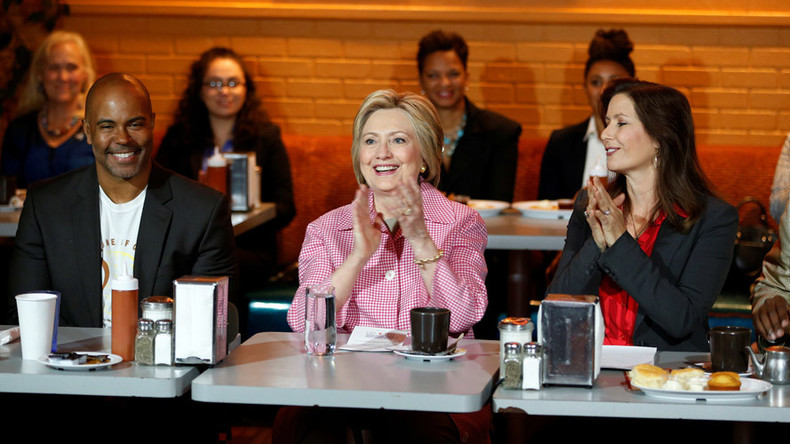 More than half of likely voters say former Secretary of State Hillary Clinton broke the law by keeping state secrets on her private email server. However, opinions are split as to whether she should drop out of the presidential race if indicted.
Fifty percent of likely voters say the Democratic presidential front-runner should keep running even if an FBI investigation into her handling of classified information results in a felony indictment against her, according to a new poll from Rasmussen Reports. Those likely voters would have her campaigning until a court found her guilty or not guilty.
On the other side, 43 percent said Clinton should immediately abandon her quest for the White House. What makes the finding odd is that the same polling firm found that 65 percent of likely voters believed that Clinton had likely or very likely broken the law.
Perhaps partisan politics played a role in the public's conclusions.
Of likely Democratic voters, an overwhelming 71 percent said an indictment should not preclude her from running for president. The opinions of Republicans yielded nearly the opposite result, with only 30 percent saying she should continue if a grand jury indicted her. Independents were more even-handed, as 46 percent said her campaign should carry on.
Although it may seem surprising that nearly three-fourths of Democrats would stick with a federally indicted candidate facing felony charges, nearly one-third of Republicans also had no problem with such a candidate running, though this might be chalked up to the tantalizing prospect of facing a weakened opponent in the general election.
In addition, Rasmussen found that 40 percent of respondents reported being less likely to vote for Clinton due to the email server scandal. Slightly more, 48 percent, were not influenced by the issue either way.
The survey, which was conducted between May 29 and 30, included 1,000 likely voters responding by phone or online and has a margin of error of three percent.
The poll followed news that the State Department's inspector general had issued a damning report that found Clinton had deliberately flouted department policies when she set up the private server just days after being briefed by the FBI on how to handle classified information.
In a hypothetical matchup, polling from Rasmussen Reports has found Clinton in a dead heat with her likely Republican opponent, Donald Trump, for months. This past week, the results showed 40 percent backing Clinton and 39 percent for Trump.
You can share this story on social media: