First deposition in email scandal reveals Clinton's computer illiteracy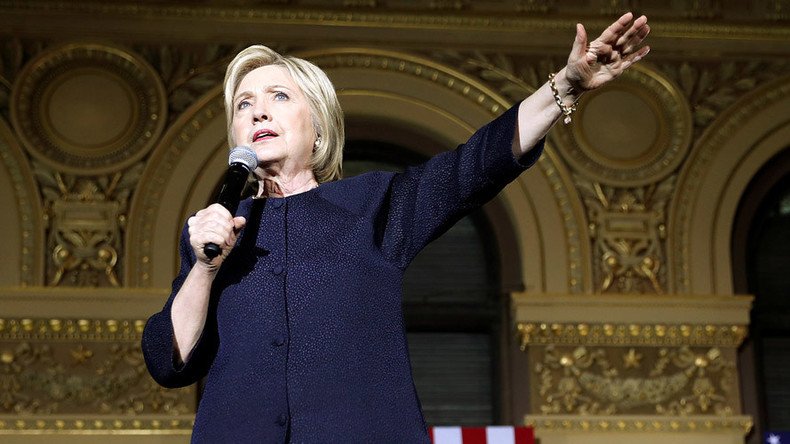 A transcript of the first deposition in the Hillary Clinton email scandal has revealed that the Democratic Presidential hopeful did not know how to use email on a computer, nor did she use a password.
Clinton's computer illiteracy was detailed in the deposition from US Ambassador Lewis Lukens conducted on May 18 and released Thursday.
In the sworn testimony, Lukens, who was a State Department official responsible for logistics and management support during Clinton's tenure as Secretary of State, said he was advised that Clinton did not "know how to use a computer to do e-mail," only a Blackberry.
Lukens offered to provide training to Clinton so she could access her email on a desktop computer but said he was told "the Secretary is very comfortable checking her e-mails on a Blackberry."
The use of personal phones in the Secretary's official office suite is prohibited but according to Lukens, Clinton's aide Cheryl Mills suggested a workaround, requesting he set up a "space for her to go check her BlackBerry."
When asked if he saw Clinton using her BlackBerry in the office hallway, Lukens said he did on several occasions.
Lukens also revealed she failed to use a password to protect her computer.
"So the computer would have just been open and be able to use without going through any security features?" Lukens was asked, to which he responded "Correct."
His testimony also revealed that Clinton was not the first Secretary of State to not have an email address setup on the Department of State system, admitting "I'm not aware of former Secretaries of State having e-mail addresses on our system."
Clinton used Lukens revelation to justify her actions, telling ABC that the "report makes clear that personal email use was the practice for other Secretaries of State. It was allowed. And the rules have been clarified since I left."
Lukens is the first of at least six witnesses to be deposed in relation to Clinton's use of a private email server for official correspondence.
Cheryl Mills testified on Friday but the transcript has yet to be released.
Washington DC's District Court ruled earlier this week that video and audio of the depositions would not be released so they could not be used "as part of a partisan attack."
READ MORE: Clinton aides' video testimony ordered sealed in private email server case – court
The FBI is currently investigating whether or not Hillary Clinton's email practices constituted a threat to national security after it was revealed she was using a private email server while serving as Secretary of State.
You can share this story on social media: