96 y/o Dr Heimlich uses his own maneuver for 1st time to save choking woman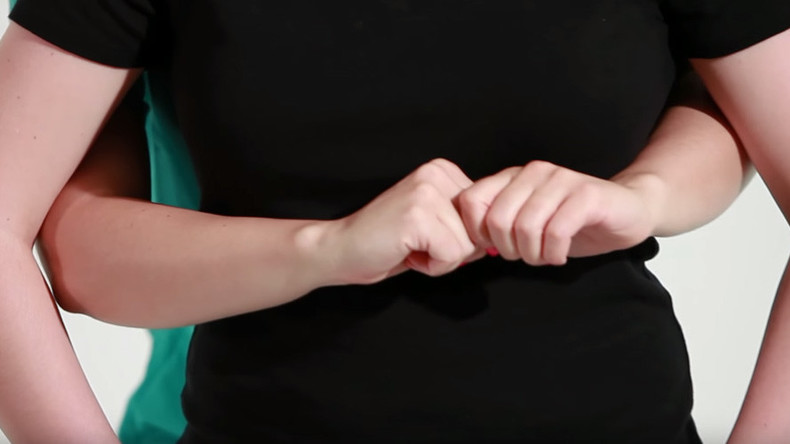 Henry Heimlich, the doctor behind the lifesaving Heimlich maneuver, has only now put the emergency technique to practice for the first time - over 40 years after developing it.
The 96-year-old surgeon found himself having to use the emergency technique on Monday after a woman at his senior citizen's center in Cincinnati, Ohio began choking on her food.
Although Heimlich has previously demonstrated the maneuver in a teaching context, he says he has never actually had to use it on a person who was choking.
The retired chest surgeon carried out the move, which involves a series of abdominal thrusts, on fellow resident, Patty Ris, after the 87-year-old began choking on a piece of meat.
"As soon as I did the Heimlich maneuver, a piece of meat with a bone in it immediately popped out," Heimlich told AP.
"I never thought that I would be saving someone's life by doing the Heimlich maneuver," Heimlich said, describing the incident as "very moving."
The maître d' for Deupree House, Perry Gaines, told the Cincinnati Enquirer that she "knew it was historic" to witness the doctor carry out his technique first hand.
"At his age, that's a very physical type of activity," Gaines said. "To see him do it is a fascinating thing. The whole dining room, you could hear a needle drop."
Heimlich developed the technique in 1974 after reading numerous reports of people dying after choking on food while in restaurants.
There has been confusion, however, over whether this was actually Heimlich's first time carrying out the maneuver, as he claims.
It was reported by the BBC in 2003 that the doctor had carried out the procedure while in a restaurant in 2000.
There also appears to be confusion within the Heimlich family over whether this was or wasn't the first time to do this, with one of his sons telling the Cincinnati Enquirer that he recalls previous such incidents, while another said he doesn't have "a recollection" of other times.
You can share this story on social media: