Michigan declares energy emergency as gas shortage looms over holiday weekend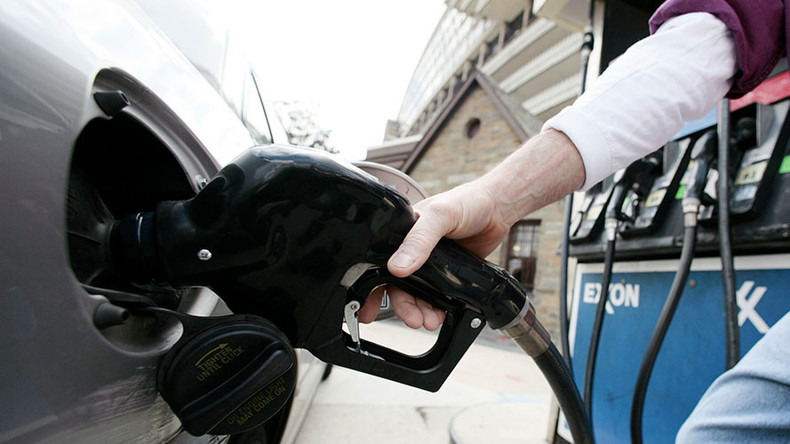 Michigan is rolling out a convoy of gasoline trucks as the state braces for a possible fuel shortage over the upcoming holiday weekend. The governor has declared an energy emergency, extending truckers' work hours to ensure gas supplies.
"We want to make sure the fuel Michiganders need for their travels to work, school or a long weekend trip is available," the office of Governor Rick Snyder (R) said in a statement as he issued Executive Order 2016-10. "This executive order will help ensure there are no artificial shortages of fuel impacting the state's residents or visitors."
The governor cited the shutdown of a fuel pipeline in Wisconsin and an unplanned outage of the Marathon refinery in Detroit as the two main reasons for the State of Energy Emergency in Michigan.
Under the temporary executive order, motor carriers and drivers who deliver transportation fuels within the state will be allowed to exceed the number of hours and consecutive days, which are normally regulated by state and federal laws.
It is "effective immediately and remains in effect until it is rescinded or until 11:59pm June 6, 2016, whichever first occurs," the office said.
Beginning Tuesday, the Federal Motor Carrier Safety Administration and the Michigan State Police will require all drivers for motor carriers operating under the Declaration of Energy Emergency to have a printed copy of the declaration with them.
"The difficulties with the shutdown of the only pipeline between Milwaukee and Green Bay, combined with what we hope will be a short-term outage of the Marathon refinery, are affecting prices at the pump and leading to long wait times at fueling terminals," said Valerie Brader, executive director of the Michigan Agency for Energy.
Gov. Snyder, who had tough times during the fallout from the Flint water crisis, is apparently trying to prevent another possible emergency, but this time with fuel.
The two-month-long shutdown of the only fuel pipeline between Milwaukee and Green Bay in Wisconsin has prompted the state's Republican governor, Scott Walker, to declare an energy emergency earlier this month.
Just like in Michigan, Walker's order enabled tanker truck drivers to work more hours and complete more fuel runs. However, they can't exceed more that 12 hours of driving per shift.
The West Shore Pipeline has been under construction since March, when its contractors started repairing some of its sections, which cover Jackson Marsh Wildlife Area in the Town of Jackson in Washington County.