Clinton tried to push fracking on foreign countries, new emails reveal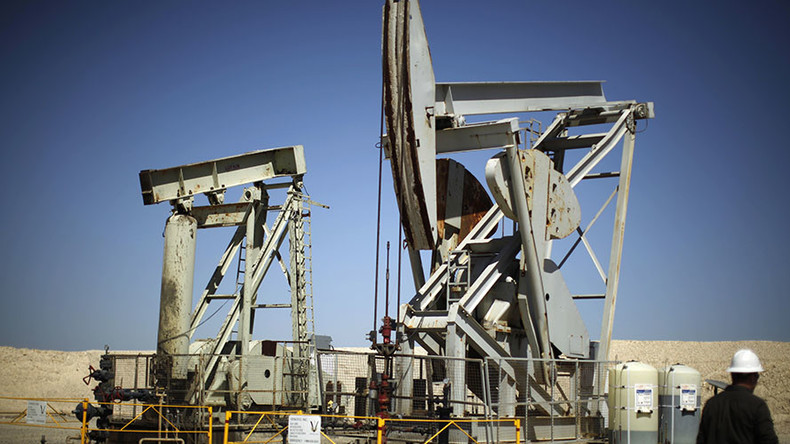 Though Hillary Clinton is a vocal opponent of fracking in her 2016 presidential campaign, newly leaked emails reveal that she tried to export the practice to other countries during her time as secretary of state.
Emails uncovered by The Intercept on Monday show that during Clinton's tenure at the head of the State Department, she and her close aides worked with private oil and gas companies to promote fracking abroad as a way to drill for oil and gas.
The documents show the State Department under Clinton pushing fracking to foreign dignitaries during a trip to a drilling site in Pennsylvania, and that it attempted to convince Poland to let US companies frack there in order to see if such operations "can be repeated in a different country."
Fracking, short for hydraulic fracturing, is a technique used in the extraction of oil and natural gas where water and other chemicals are pumped into the ground to create cracks so that the resources will flow more freely. The practice is widely credited with being responsible for the US oil industry's boom, but critics contend that the practice could have considerable environmental effects, including earthquakes and groundwater contamination.
The State Department's push for fracking was part of the broader Global Shale Gas Initiative, a program intended to promote lower-carbon fuels such as natural gas in places where coal, a dirtier fuel, is common.
Clinton's presidential campaign has taken something of an anti-fracking stance. She aired a commercial in upstate New York just before the Democratic primary, criticizing the practice and touting her work as secretary of state where she supposedly forced "China, India, some of the world's worst polluters" to make "real change."
Clinton has had stated that she isn't entirely against fracking. In a March presidential debate, she said that she would support the practice if strict requirements were met by companies that wanted to drill.
"I don't think I've changed my view on what we need to do, which is to go from where we are when the world is heavily dependent on coal, and oil, but principally coal to clean, renewable energy," Clinton said in another debate a month later. "And one of the bridge fuels is natural gas."
While fracking is an essential segment of the thriving energy industry in the US, many European countries have been moving towards a ban on the practice. France has had a moratorium on the practice since 2011, despite having an abundance of potentially valuable reserves. The Netherlands, Bulgaria and the Czech Republic have followed suit with bans of their own. Other European countries, such as Germany, have very strict regulations on the practice.
Fracking also has strategic implications in Europe, with US and EU officials citing concerns over dependence on oil imports from Russia, which amount to a quarter of the continent's consumption.
Contrary to the State Department's hopes, Poland never materialized as a center of the shale boom. Though there hasn't been as much regulatory pressure as in other European countries, foreign investors have pulled out due to wells not delivering as expected.
Exploration yielded similarly disappointing results in Romania, and major US oil companies pulled out of fracking deals made in Ukraine in 2013, due to wells being located in areas of conflict between government and rebel forces.