Wave of bomb threats plague dozens of schools in US and UK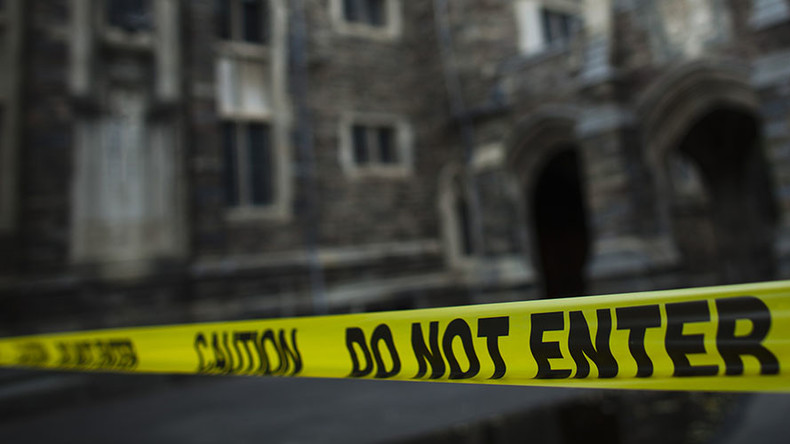 Bomb threats prompted lockdowns and evacuations in dozens of elementary and high schools across the US and UK, leaving classes to be resumed only after police failed to find any explosives or other dangerous items.
The threats led to the evacuations of schools in Colorado, Connecticut, Delaware, Minnesota, New Hampshire, New York, Oregon, Utah and Wisconsin.
Media outlets in the United Kingdom also reported evacuations at dozens of schools up and down in that nation.
Some officials described the calls received as automatic or robotic. Schools in Denver and Minnesota received their threat just before noon local time on Monday, with another school in Minnesota receiving theirs around 12:15 pm.
"We have let all law enforcement know we are ready to help, should they need our assistance," said Deborah Sherman, a spokeswoman for the Federal Bureau of Investigation, who also said in a statement that the agency is monitoring the situation.
"There is no doubt these calls drain public safety resources and can prevent and delay responses to actual emergencies," she added.
Students were sent home at Murray High School outside Salt Lake City while bomb-sniffing dogs were brought in. No explosives were found.
Officials told the Associated Press the threats could be the latest examples of so-called "swatting" against schools. In recent months, hoaxers playing online games have allegedly used proxy servers and other high-tech identity-disguising tools to anonymously threaten schools online or in phone messages, using electronic voices to trigger a huge police response, even SWAT teams.
Six schools were evacuated in Delaware. Several school administrators described the threat as being made by a male voice.
"It is believed that this automated threat is connected to several others received by schools throughout the state of Delaware," Cpl. Brian Donner, a spokesman for Smyrna Police Department, told Delaware online.
Delaware state police, however, said it's unknown whether these bomb threats are related to a string of calls received across the state in January and early February.
Here is the partial list of US schools, from BNO News:
Evacuated (all clear given): East Millsboro Elementary School, Delaware
Evacuated (all clear given): Beach Middle School, Lewes, Delaware
Evacuated (all clear given): Polytech High School, Woodside, Delaware
Evacuated (all clear given): Stanton Middle School, Delaware
Evacuated (all clear given): Mispillion Elementary School, Milford, Delaware
Evacuated (all clear given) : Sunnyside Elementary School, Delaware
Evacuated (all clear given): Cherokee Trail Elementary School in Parker, Colorado
Evacuated: The Colorado Springs School in Colorado Springs, Colorado
Evacuated (all clear given): Liberty Point Elementary School in Pueblo West, Colorado
Evacuated: North Middle School in Great Falls, Montana
Lockdown (all clear given): High schools in Clairemont and Lincoln in San Diego, California
Evacuated: Altoona Elementary School in Altoona, Iowa
Lockdown (all clear given): Sweet Home High School in Amherst, New York
Evacuated: A number of schools in Salt Lake City, Utah
Evacuated: Schools in Fort Collins, Boulder, Lakewood in Colorado
Lockdown: Long Beach Elementary School in Long Beach, Washington state
Evacuated: All four schools in the Ansonia Public Schools in Connecticut
Evacuated (all clear given): Kessler Elementary School in Longview, Washington
Evacuated: Oakwood Elementary School in Algoma, Wisconsin
Evacuated: Northside Elementary School in Middleton, Wisconsin
Evacuated (all clear given): Janet Berry Elementary School in Appleton, Wisconsin
Secure mode (all clear given): Edison Middle School in Green Bay, Wisconsin
Evacuated (all clear given): Irvington Elementary School in Portland, Oregon
Searched only (all clear given): Nevin Platt Middle School in Boulder, Colorado