'Zero common sense': 5-yo girl suspended from Colorado school for bringing bubble gun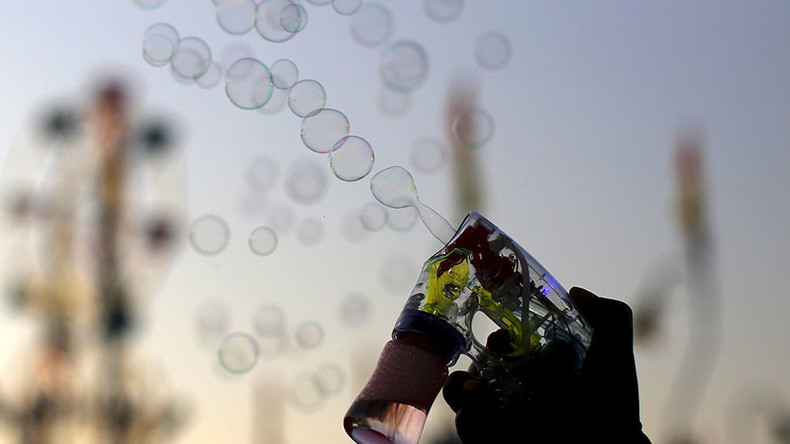 A Colorado school has branded a $5 bubble gun as a "safety concern" and suspended the 5-year old girl who brought it to school under its "zero tolerance" policy. However, the student's mother argues that the move shows no "common sense."
"I apologized right away and said that I am so sorry she did that," the mother identified only as Emma said, according to ABC-affiliate KMGH. "I appreciate that they're trying to keep our kids safe, I really do. But there needs to be some common sense. It blows bubbles."
Emma said she didn't know her daughter had the bubble gun in her backpack when she brought it to Southeast Elementary School; otherwise she would have never permitted it.
The school called the mother after the girl took out the toy in the hallway during indoor recess before the start of the school day.
The management told Emma that she needed to come pick her child up because she had been suspended for the day for bringing the fake gun to school.
When the mother asked if it was really necessary to take the girl home, the school said, "Yes, this is our zero tolerance policy, and somebody needs to come get her immediately," KMGH reported.
"If they had contacted me and said 'can you make sure this doesn't happen again, we just want you to be aware,' I think that would have been a more appropriate way to handle the situation. Could we have a warning?" the mother told KDVR news channel.
The Southeast Elementary School has issued a statement providing an explanation for its decision.
"The bringing of weapons, real or facsimile, to our schools by students can not only create a potential safety concern but also cause a distraction for our students in the learning process," the authorities said on Tuesday.
However, Emma, who generally agrees with the school's policy, thinks the bubble gun is "a silly reason" for suspending her daughter and forcing her to miss classes.
She is also concerned that the school could use this incident against her daughter in the future if other issues arise.
"It's always going to be lingering there in her school file," she told KDVR.
The American Civil Liberties Union in Colorado has called the incident "absurd."
"This is a silly example of a very real problem. Zero-tolerance policies often mean zero common sense," Nathan Woodliff, the ACLU of Colorado's executive director, told KMGH.