Marijuana taxes funding college scholarships in Colorado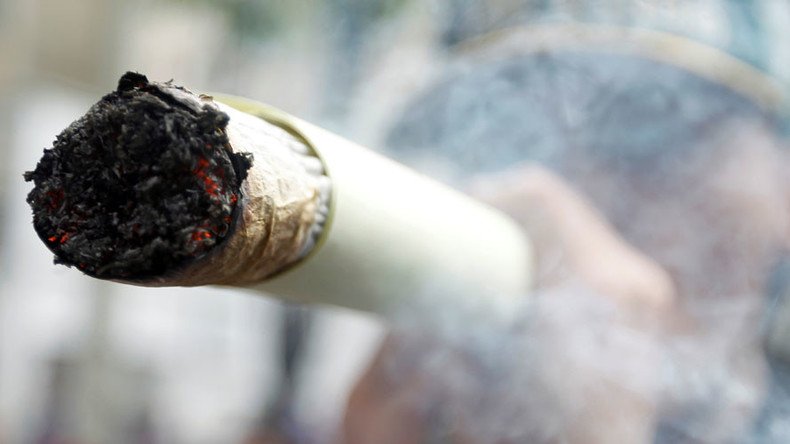 Students in Colorado will soon see the benefits of smoking weed, as a new program will fund scholarships with revenue from marijuana taxes for the first time.
The Pueblo Hispanic Education Foundation in Colorado's Pueblo County is offering 25 students $1,000 scholarships, thanks to funds raised from the legal sale of cannabis.
"It's incredible," Beverly Duran, the executive director of the Pueblo Hispanic Education Foundation, told USA Today. "Every year we get a nice pool of students… but we can always only award to a small percentage. This for us expands that to extraordinary lengths."
At the end of 2014, voters in Pueblo County approved a tax on local cannabis growing operations to fund scholarships for higher education.
The tax will be phased in over five years, with at least 50 percent of the revenue designated for scholarships. The remainder will go towards public improvement projects and medical marijuana research, according to Reuters.
Colorado legalized cannabis for recreational use at the beginning of 2014, becoming the first state in the US to open pot stores.

Business has been booming. According to official revenue figures, growers and buyers paid more than $135 million in cannabis taxes and fees last year. Analysts are predicting $1 billion in sales this year,USA Today reports.
About $35 million has been earmarked for school facilities, but the funds are also being used to help the homeless and provide drug-addiction counseling.
In Huerfano County, revenues from cannabis taxes are expected to grow by $500,000 this year. The extra money will go towards an eight percent raise for municipal employees, most of whom have not received a pay hike in over five years.
Not everyone in Colorado is happy about the marijuana trade, however.The Citizens for a Healthy Pueblo group is currently collecting signatures to put a proposal that would ban marijuana sales in Pueblo County to a vote in November.
Meanwhile, the Drug Enforcement Administration says it will decide on whether to change the federal status of marijuana the coming months.
Pot is currently listed under the Controlled Substances Act as a Schedule 1 drug , meaning it is classified among the most dangerous drugs – alongside heroin, LSD, and ecstasy – which the DEA says have "no medical use and a high potential for abuse."
You can share this story on social media: