'Kids being poisoned': Malibu schools face PCBs lawsuit trial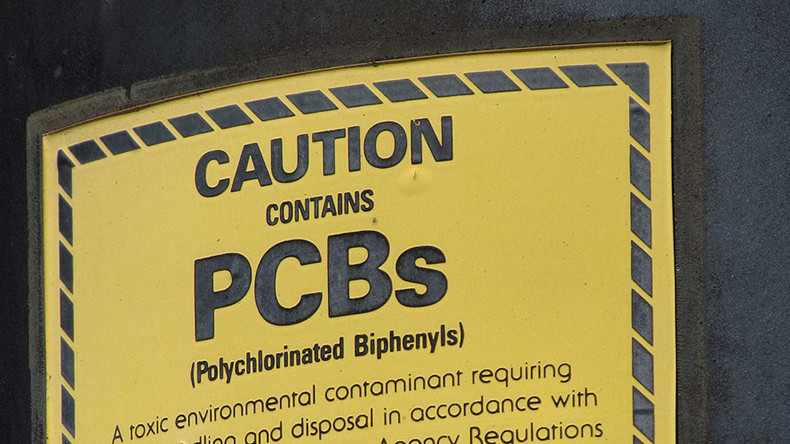 Parents in the affluent beach city of Malibu, California are suing their school district over toxic PCBs that were found after three teachers were diagnosed with thyroid cancer within months of each other. They had their first day in court on Tuesday.
After a 10 minute hearing in Los Angeles, US District Court Judge Percy Anderson said that he would issue a written ruling, or hold a July 11 hearing if needed, reported LA West media.
Parents and teachers, including supermodel Cindy Crawford, claim that the Santa Monica-Malibu Unified School District has violated the federal Toxic Substances Control Act by allowing caulk and other building materials containing cancer-causing polychlorinated biphenyl compounds (PCBs) to remain in Malibu High School and Juan Cabrillo Elementary School.
PCBs were discovered in Malibu schools more than two and a half years ago after three teachers were diagnosed with thyroid cancer within months of one another.
The suit seeks no monetary damages, but requests an order requiring the school district to remove the toxic chemicals and follow the Environmental Protection Agency's best management practices for PCB contamination, which involves daily, weekly, monthly, and annual cleaning of dust.
Crawford has removed her two children from the schools, but remains involved in the case.
Parent groups say that tests conducted in 2015 showed very high levels of PCBs in the window caulking at both Malibu schools. They claim the district has spent millions of dollars fighting the issue rather than working to protect its students. One plaintiff said it reminded her of the water contamination problem in Flint, Michigan.
"We want parents to be armed with the facts to make sure they understand the deadly risk of PCBs and are able to protect their children," said Malibu parent Jennifer deNicola, president of America Unites for Kids and a plaintiff in the suit.
"Everyone claims they don't want to put kids at risk, yet what happened in Flint is what's happening in our schools: kids are being poisoned because government officials are unwilling to do their jobs," she said, according to Malibu Surfside News.
The school district says it has a plan for removing contaminated materials during renovation, as well as continuous cleaning, which was approved by the EPA
"We are confident that we are following the law and that our classrooms are safe for teachers and students based on EPA health-protective thresholds," District Spokeswoman Gail Pinsker said in a written statement, according to KCAL-TV. "The plaintiffs in this lawsuit disagree with EPA's regulation of school properties and want to change the law. That dispute is not one for the district."
PCBs are generally found in older construction materials. Federal regulations banned their use in 1976.
However, the school district has argued it is safe to leave the PCBs in place, maintaining that regularly wiping surfaces with wet rages will be enough to protect students and teachers until future renovation. It also noted that recent testing does not show harmful levels of the toxic chemicals.
You can share this story on social media: