D'oh! Candidate for Congress leaves open porn tabs in Facebook photo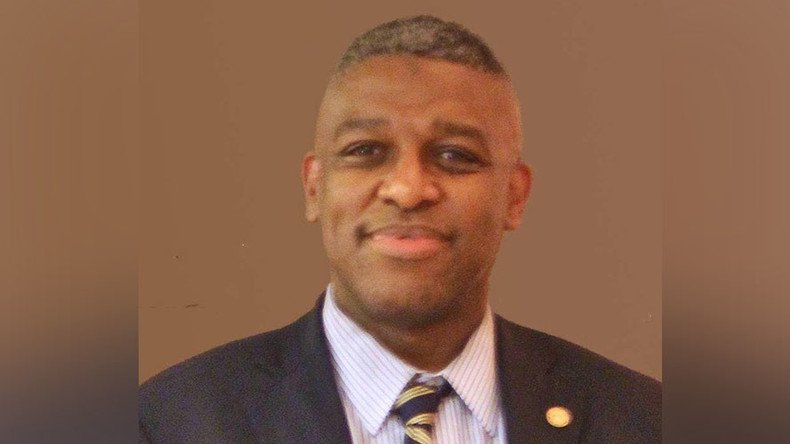 A Virginia Republican running for the US Congress unintentionally revealed his porn tastes to the world when he shared a screenshot of a website on his campaign's Facebook page ‒ unaware he still had two pornography site tabs open.
Mike Webb, who is running for Congress in Virginia's 8th District, was trying to illustrate a point about employment when he made the blunder.
The post has since been removed, but it took Webb more than six hours to do so. The original screenshot showed open browser tabs of pornography sites, titled "IVONE SEXY AMATEUR" and "LAYLA RIVERA TIGHT BOOTY", according to Gawker.
Webb then made another Facebook post, addressing the incident, but it too got deleted eventually.
"SEE HOW DIRTY YOU ARE?"

That is a punchline from an old joke, and at least one female Republican in Fairfax... https://t.co/k5fxDb5fWj

— Mike Webb (@2016MikeWebbVA8) May 16, 2016
In a long tirade, the conservative explained that he wanted to test the theory that someone was trying to crash the Federal Election Commission website by waiting for a congressional candidate to visit a particular porn site, according to Gawker.
The post had increased Webb's following on Facebook and he was now far more popular on the social media site than his opponent, he told the gossip site.
"From a faith based perspective and as a preacher's kid, I probably would not be comfortable with 'adult' topics, but politically, within certain parameters, as a conservative with many libertarian ideas, it can and should be discussed," he said.
"So, from that perspective, I do not really see a problem with the viewing of some tabs on a screenshot, even if it does show the scrutiny to which some candidates for office are subjected. In December one viewer blew up images from my social media page to suggest that I was engaging in subliminal messaging," he added.
Webb appears to be enjoying the boost the incident has given him on social media, noting the post reached about 200,000 people and his likes on Facebook increased by 25 percent in just one day.
He took to Facebook again, quoting a psalm and thanking the Lord and the public for their support.
"I certainly received my share of 'interesting' comments, but no more out of the ordinary than what I have received since beginning this quest," he said.
Webb eventually uploaded another screenshot of his computer screen, showing a new "squeaky-clean" image with the open tabs this time including all-American favorites – Disney, Apple and ESPN.
You can share this story on social media: