Man drives truck onto National Mall, warns of 'dangerous substance' inside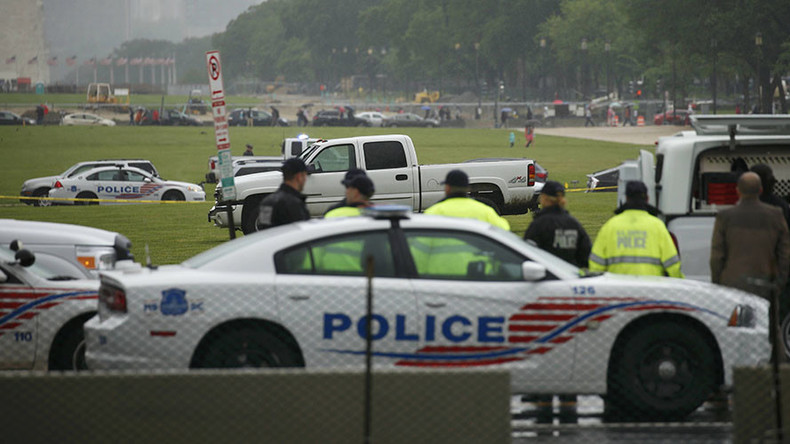 Law enforcement in Washington, DC are investigating a potential hazardous material situation on the National Mall after a man drove his pickup truck onto the parkland. He says he was exposed to anthrax on a Virginia farm.
He parked at 3rd Street and Madison Drive NW, which is three blocks from the US Capitol. The area along the Mall between Constitution and Independence Avenues has been closed.
Once on the grassy area, the man called US Capitol Police, Sergeant Anna Rose of the US Park Police Department told WRC. He said he wanted to warn people of his exposure to anthrax.
Law enforcement detained the man shortly after he called them, Rose said. Police deployed a robot to inspect the truck.
The driver was escorted in handcuffs to a decontamination tent, where he was hosed down by DC fire crews, according to WTTG's Van Applegate.
The man says he is a farmer who was spreading the substance on a field when he was exposed to anthrax.
The man was not exposed to anthrax, police said. Investigators are currently testing the substance in his truck. He has not made any threats.
He will be taken to the hospital, Rose said.
The US Park Police will take the lead on the investigation, WJLA reported.
The road closures near the Capitol complex are expected to last for several hours, Park Police said.