US expat seeks $1.5mn for 9/11 'hoax' experiment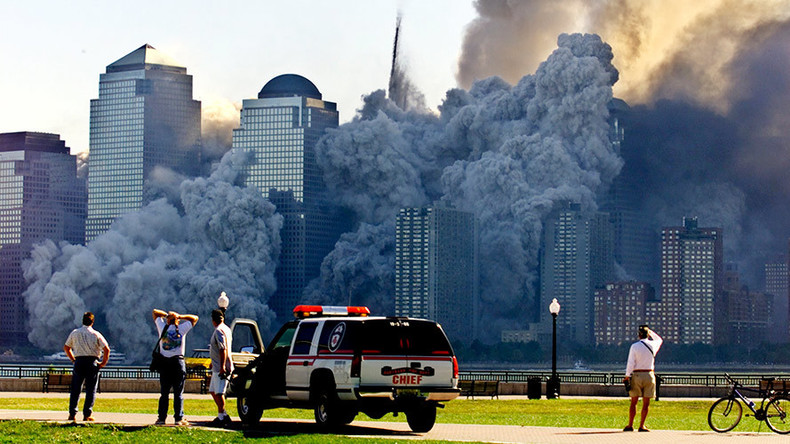 An American expat living in Thailand caused a stir online, after posting a video aiming to raise money to recreate 9/11. He wants to buy a plane and an abandoned building to "prove it once and for all: Was 9/11 a hoax or was it real?"
"I wanna fly that sucker in there and see what happens," Paul Salo says in the video, which is part of his crowdfunding project.
Local website Coconuts Bangkok called the man "delusional" in his aspirations.
Salo says in his video that he wants to raise $300,000. "We are looking for 300,000 we're hoping to do it for that. It could be more."
"We're going to try do it as cheaply as possible," he adds..
The Indiegogo page is seeking $1.5 million, however.
"If we don't reach our goal of $1.5 million, we will purchase a smaller plane and building. Either way, we are going to learn a heck of a lot. But from the interest we have so far, I think we will reach and surpass our goal."
With the money he pledges to attempt to buy an airplane with a functioning black box and smash it into a building in a remote location via auto-pilot.
Salo says it's a win-win experiment.
"We probably will find out that it was a similar physics as what happened on 9/11 . . . I believe that actually 9/11 some guys flew airplanes in there. But at the same time, hey, I'm no dummy. Maybe it's not true. I want to find out too . . . We're going to find out exactly what happens when something goes 500 miles an hour into a building full of fuel."
As of Tuesday morning the campaign managed to raise $105 from 5 backers, while Salo's video, posted last week, got nearly 8,000 views on YouTube.
The September 11 attacks were a series of four coordinated terrorist assaults, committed by 19 militants associated with Al-Qaeda, against targets in the United States. 9/11 are the deadliest terrorist attacks on US soil. Some 2,750 people were killed in New York, 184 at the Pentagon, and 40 in Pennsylvania, where one of the hijacked planes crashed after the passengers attempted to retake the plane. The attacks against New York City and Washington, D.C., caused extensive destruction and triggered an enormous US effort to combat terrorism.
New questions have been recently raised about alleged Saudi Arabia's role in the 9/11 attacks after it was revealed that an envelope from the Saudi embassy in Washington was found containing the flight certificate of an Al-Qaeda operative.
The discovery of the certificate was disclosed in a 47-page work report, which was compiled for the FBI in 2003. It was written by two US investigators, Dana Lesemann and Michael Jacobson, examining the possible roles of foreign governments in the attacks.
US President Barack Obama has been long facing calls to release a redacted 28-page portion of a joint congressional report on the 9/11 attacks, which is thought to link senior Saudi figures to the terror attacks. Obama said late last month that the pages which do not "compromise major national security interests" will "hopefully" be released soon.
You can share this story on social media: