Supreme Court refuses appeal of $236m Exxon Mobil groundwater contamination case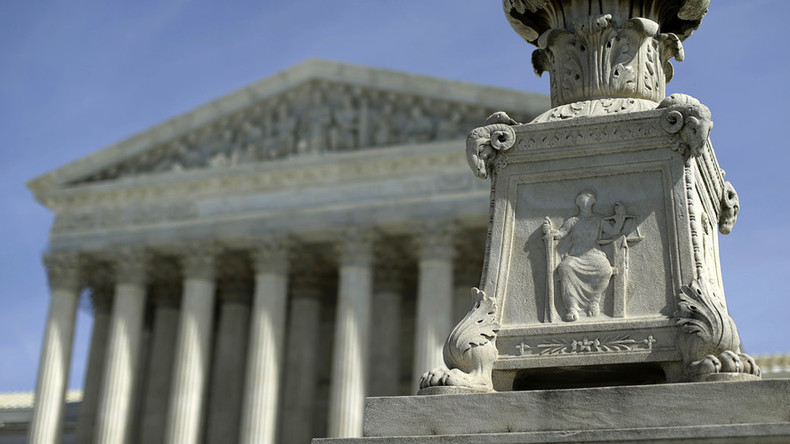 Exxon Mobil Corp. owes New Hampshire $236 million in damages after it contaminated groundwater by spilling a fuel additive. The US Supreme Court declined to hear the energy corporation's appeal.
The New Hampshire Supreme Court ruled in October 2015 to uphold a 2013 jury judgment that awarded the state $236 million in damages from Exxon in a case involving a spill of methyl tertiary butyl ether (MTBE), a fuel additive containing oxygen that renders gasoline more combustible and less of a pollutant.
Read more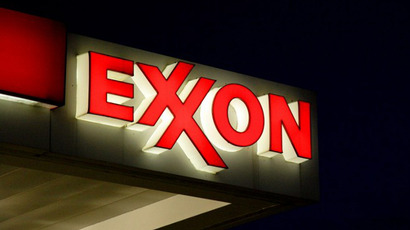 State officials said the $236 million award in the case going back to 2003 is the largest for an MTBE-related case since the highly-soluble additive fell out of favor with regulators for its ability to easily contaminate groundwater. Exxon has said the award is the largest ever for a jury decision in New Hampshire history.
"This is the most significant environmental victory in the history of the state," New Hampshire Attorney General Joseph Foster said in October. "This historic decision sends a clear message that New Hampshire will not permit polluters to endanger the health of its citizens and destroy its natural resources."
This is the second MTBE-related case that Exxon has appealed to the US Supreme Court without success. In 2014, Exxon appealed a $105 million jury verdict based on MTBE contamination in New York City.
New Hampshire has said the number of wells in the southern part of the state that are contaminated with MTBE ranges from 600 to more than 5,000. Though Exxon might not have had a mandate to keep MTBE out of New Hampshire before the state banned the additive in 2007, the jury said in 2013 that the company should have known better than to market the product for decades despite rising health concerns.
In the 1990s, MTBE, an organic compound that's been used around the world as a fuel additive, became popular as a cost-effective tool for increasing the octane level in gasoline while reducing smog. Since then, the chemical has been linked to groundwater contamination and gradually phased out. New Hampshire banned the substance in 2007, warning that residents should not drink any groundwater determined to contain any more than 13 parts per billion of MTBE.
Alito takes part as #scotus denies Exxon appeal of $236 mln pollution award. That suggests he has finally sold his Exxon stock.

— Greg Stohr (@GregStohr) May 16, 2016
The additive is considered a "potential human carcinogen at high doses" by the US Environmental Protection Agency and has been linked to elevated risk of brain tumors and a variety of cancers in laboratory animals.
Exxon has said there is no evidence that MTBE has caused an illness in humans, however. Following the New Hampshire Supreme Court decision, Exxon said that, as a refiner "compelled by law to add oxygenates to gasoline" by the US Clean Air Act mandates, the company should not be responsible for gasoline spilled by local gas stations, junkyards, and other sources in the state. New Hampshire never proved Exxon's liability for alleged contamination at every individual site where leakage or a spill occurred, the company said.
"MTBE contamination has been found in New Hampshire because someone spilled gasoline in New Hampshire, not because it was added to gasoline in a refinery in another state," Exxon spokesman Todd Spitler told Reuters in October following the state Supreme Court decision.
The case is about "decisions made by the government over 40 years ago," Exxon's attorney said.
"The government told Exxon Mobil to get the lead out and we did They told us to use oxygenates and we did. ... What is the case really all about? It's about hind-sighting, scapegoating, second-guessing and muddling," attorney James Quinn said in 2013.
The $236 million jury award represents 29 percent of the projected $816 million total cost for testing, monitoring, and clean-up, according to New Hampshire officials. The state only asked to receive market share amount from Exxon, which was 29 percent of the total costs, Bloomberg reported in 2013.
New Hampshire has received $90 million in legal settlements with other energy companies regarding MTBE contamination, Reuters reported in October.