'Dangerous White House propaganda': Obama team & GOP battle over Iran media spin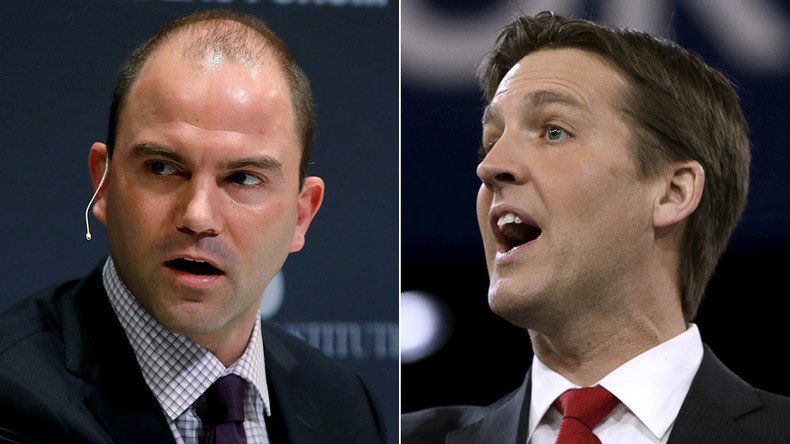 Mainstream media outlets in the US had a tough week after being accused of being puppets for the White House who, according to Republicans in Congress, used "propaganda" to push the Iran nuclear deal.
READ MORE: RT'S ultimate guide to mainstream media
The ongoing blame game between the White House, Republicans, and numerous news organizations stems from a New York Times profile of Obama's "boy wonder", Deputy National Security Adviser Ben Rhodes.
It all started Monday during a speech by Senator Ben Sasse in which he criticized how Rhodes "openly brags about how the administration manipulated the media in the run-up to Obama's nuclear deal with Iran" with news outlets carrying particular narratives without question, which Sasse brands as "dangerous."
Fellow Republicans followed suit, in what appeared to be a planned attack, when the House Oversight Committee called for Rhodes to testify on Capitol Hill.
White House spokesman Josh Earnest slammed the suggestion that Rhodes should testify in a hearing on the Iran nuclear deal, during a press conference on Thursday.
While other media outlets have been targeted by federal legislation for alleged propaganda, NYT journalist David Samuels described Rhodes as "a storyteller who uses a writer's tools to advance an agenda that is packaged as politics but is often quite personal."
The profile piece also describes Rhodes as being "the master shaper and retailer of Obama's foreign-policy narratives," and that he is "the single most influential voice shaping American foreign policy aside from POTUS himself."
In particular, Rhodes detailed how he shaped a narrative around the Iran nuclear deal's announcement and how the administration "created an echo chamber" of experts who "validated what we [the White House] had given them [journalists] to say."
"This story of the White House's media manipulation is horrific and should be a screaming siren to us," Sasse said.
House Speaker Paul Ryan accused the administration of having "essentially misled the American people," according to The Hill.
The irony of the Republicans taking aim at the media for gobbling up the Obama administration's "spin" was not lost on everyone. Some social media users pointed out that they are guilty of the same charge.
Meanwhile, for the mainstream media's part, they appeared to use a two-pronged approach of defense and attack.
A number of news outlets got their back up about claims that they were duped by the White House, some repeatedly doing so, while others took aim at Samuels himself, including previous employers.
The journalist was criticized for not being truthful about his own background and adding his own "self-serving spin," according to Media Matters.
Writing for Slate in 2009, Samuels detailed his "rational argument" for why Israel should bomb Iran, saying that it "makes sense."
He also participated in a panel at the Hudson Institute in 2015 which criticized the Iran deal, saying that he was "startled by the lack of attention and clarity" in what had been reported.
Samuels was backed up by the New York Times editor though, saying they "stand behind the piece 100 percent."
While those entrenched in the Washington DC's media circles and halls of power continue to spar over what is and isn't propaganda, the general public is already one step ahead.
Social media users have called out both the Republicans and Democrats for using propaganda, as well as various news outlets for having their own spin, whether they admit it or not.
You can share this story on social media: