US judge hands light sentences to 4 Americans for staging bloody but failed coup d'état in Gambia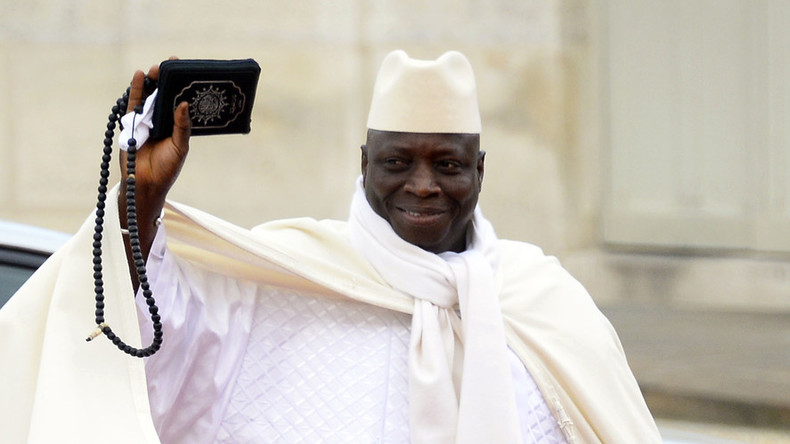 Four US citizens stood trial for sending armed men to overthrow a government and received prison terms of only up to one year. Had they attempted to have a regime change at home they would most likely have got life behind bars.
In 2014, Texas businessman and former US state official Cherno Momodou Njie tried to become the leader of Gambia, a small West African country. He did it by sending armed men to take over the presidential palace while Gambia's incumbent president Yahya Jammeh was out of the country. Jammeh had himself taken power in a coup in 1994.
Njie's plot, however, was less successful. Government forces fought off the gunmen. Four people, including the commander of the fighter group, were killed and several others were injured.
On Thursday, a federal judge in Minnesota handed down sentences to Njie and three of his co-plotters. They pleaded guilty to various firearms violations and conspiring to break the Neutrality Act of 1794, which makes it a misdemeanor for US citizens to wage war against any country at peace with the United States.
Read more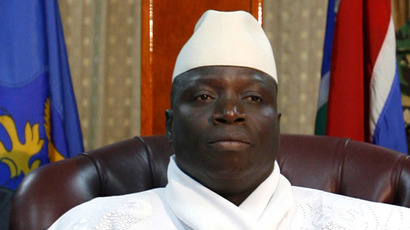 "These men placed countless innocents in harm's way when they engaged in a brazen and fatally flawed attempt at regime change," US Attorney Andrew M. Luger said on Thursday. "They violated US laws that exist to protect the foreign policy of our country and all Americans both at home and abroad."
The defense argued that the four wanted to depose a brutal dictator and that had they succeeded, the US would have hailed them as heroes. The US government has publicly renounced the Jammeh regime, but denounced the attempted coup against him.
Federal prosecutors had sought a sentence of more than five years for Njie, but judge Richard Kyle sentenced him to 366 days in jail and a $10,000 fine. Alagie Barrow from Tennessee and Banka Manneh from Georgia were each given six months in prison. Prosecutors had sought 3.5 years for Barrow and more than five years for Manneh. Papa Faal of Minneapolis, who cooperated with the investigation, for whom prosecutors wanted a term of four years and three months, was sentenced to time already served.
"While I respect the right of any person to voice opposition to a government or its policies, this case is a good example of how not to do so," the judge said.
READ MORE: Two US citizens accused of plotting to overthrow Gambian government
Violations of the Neutrality Act are rarely put on trial in the US. One notable example was the case dubbed Bayou of Pigs by the media. In 1981 a group of Canadian and American white supremacists plotted a coup in Dominica, an island nation in the Caribbean. The plan was thwarted by US federal agents. The conspirators were sentenced to three years in jail.
American justice is much less lenient towards people plotting against their own government, a crime called seditious conspiracy. It was the crime for which Sheik Omar Abdel-Rahman, the notorious Blind Sheik, was given a life sentence. He and others planned to bomb New York landmarks in 1993, but the plot was foiled.
A more controversial example is Carmen Valentín Pérez, Puerto-Rican communist activist, who was sentenced to 90 years in prison for a series of victimless bombings aimed at gaining independence from the US for the island. Her incarceration was widely perceived as politically motivated and disproportionately harsh. In 1999 then-President Bill Clinton granted her clemency.