'This is a process': Trump-Ryan meeting signals reconciliation, but no endorsement yet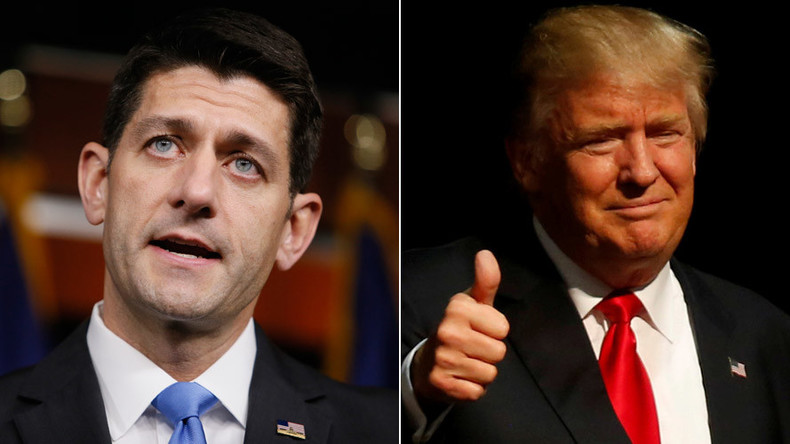 Presumptive Republican presidential nominee Donald Trump and House Speaker Paul Ryan followed up their high-profile meeting Thursday with a statement indicating unity, while lacking any endorsement from Ryan for the insurgent candidate.
The two men issued a joint statement following their Thursday meeting, calling for Republicans to unite "around shared principles" in order to defeat Hillary Clinton.
"While we were honest about our few differences, we recognize that there are also many important areas of common ground," the statement said. "We will be having additional discussions, but remain confident there's a great opportunity to unify our party and win this fall, and we are totally committed to working together to achieve that goal."
While Ryan, the nation's top elected Republican official, moved towards reconciliation with Trump, he did not go as far as endorsing the candidate, who is currently running unopposed for the Republican presidential nomination.
"This is our first meeting, I was very encouraged with this meeting, but this is a process. It takes some time, you don't put it together in 45 minutes," he told reporters.
The positive feelings were mutual, with Trump tweeting after the meeting that things are "working out really well."
The speaker praised Trump for garnering more support than any other Republican candidate in history, calling it "really kind of unparalleled."
"The question is ... how we unify it all? How do we keep adding and adding and adding voters while not subtracting any voters?" Ryan said. "Most Americans do not like where this country is headed."
Republican National Committee Chairman Reince Priebus, who helped arrange the meeting, tweeted that the encounter was a "very positive step" toward party unity.
The meeting was great. It was a very positive step toward party unity.

— Reince Priebus (@Reince) May 12, 2016
After his meeting with Ryan and other House leaders, Trump met with Senate Majority Leader Mitch McConnell. McConnell spoke positively of the encounter, saying that it was "constructive," and that they spoke of a "variety of things, both campaign related and issues."
Pro-immigration protesters gathered on the site of Trump's meeting with Ryan, holding effigies of the candidate and signs that accused him of being "dangerous" and "racist."