'Congressman X' tell-all rattles Washington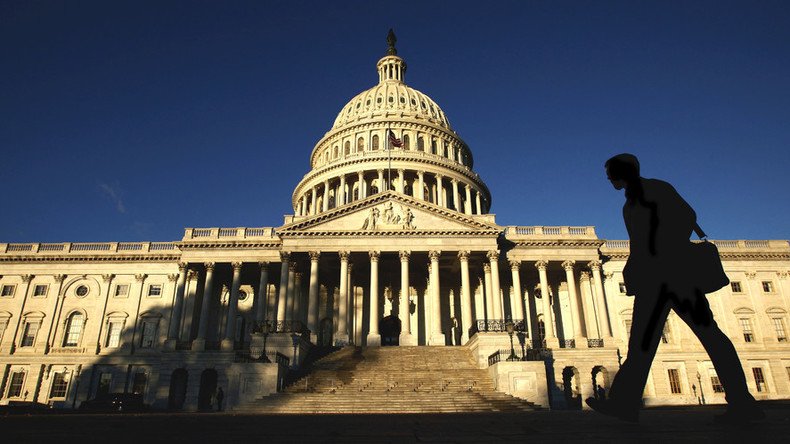 Washington DC insiders are trying to guess the name of the mysterious "Congressman X," whose tell-all memoir exposes the inner workings of US politics. The book is already a political best-seller, although it has yet to be published.
Confessions of Congressman X is currently available for preorder, and the 84-page booklet is scheduled for publication on May 24. The $10 paperback is already outselling books by politicians Bernie Sanders, Cory Booker, Elizabeth Warren and Barack Obama in Amazon's "Congress" category – though it still trails behind JFK's Profiles in Courage.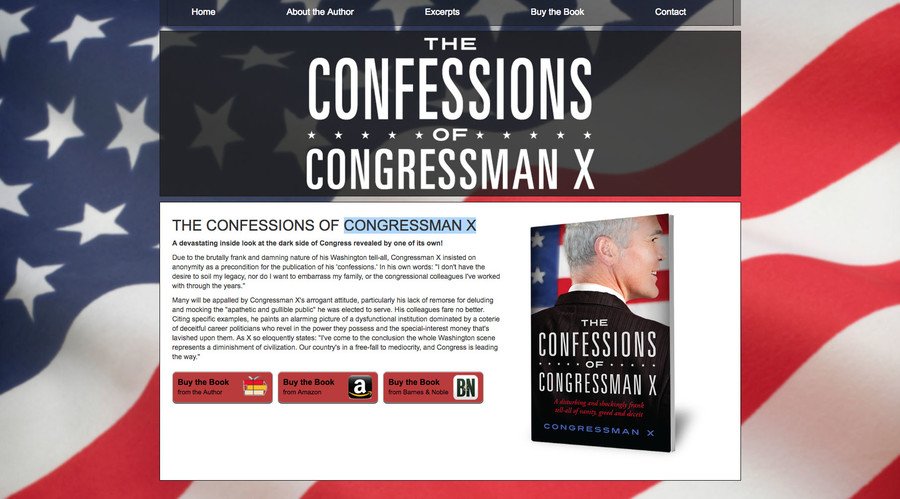 "I've come to the conclusion the whole Washington scene represents a diminishment of civilization. Our country's in a free-fall to mediocrity, and Congress is leading the way," says a brief introduction on the book's website.
Several excerpts have been made available on the site, leaving no doubts as to the author's opinions of voters, fellow legislators and the American public in general.
"Voters are incredibly ignorant and know little about our form of government and how it works," the author says at one point. "But that's OK. It's far easier than you think to manipulate a nation of naive, self-absorbed sheep who crave nothing but instant gratification."
"My main job is to keep my job, to get reelected. That's why fundraising takes precedence over everything. (Unfortunately) it's so time-consuming I seldom read any bills I vote on. Like most of my colleagues, I seldom know how the legislation will be implemented, or what it'll cost," another excerpt says.
"We spend money we don't have and blithely mortgage the future with a wink and a nod. Everything's for the here and now. Screw the next generation," Congressman X writes. "It's all about immediate publicity, getting credit now, lookin' good for the upcoming election."
The website identifies the author as a Democrat, and says that his true identity is only known to his "editor and confidant, Robert Atkinson," said to have served as chief of staff and press secretary to two Democratic members of Congress.
The book is "based on a series of informal conversations Atkinson had with Congressman X over a period of many years," the website says.
However, a search for former congressional staffers with that name turned up only one Robert P. Atkinson, who served as communications director to now-former Representative Bob Inglis (R-South Carolina).
Confessions will be published by the Minneapolis, Minnesota-based Mill City Press.
You can share this story on social media: