NYPD must disclose cancer risks of X-ray spy vans, court rules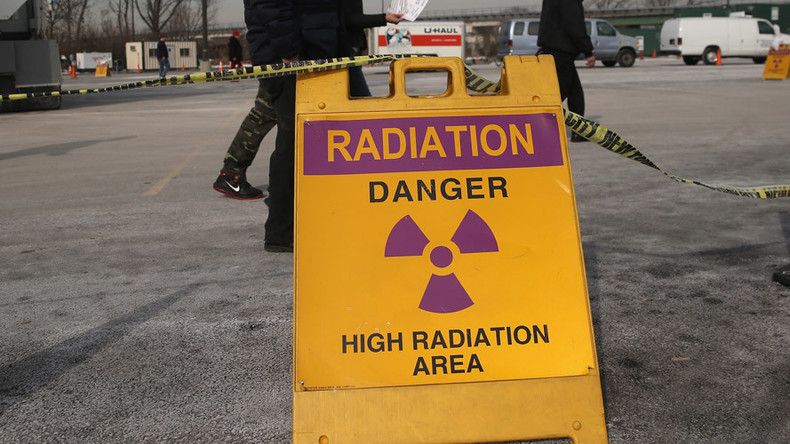 The New York Police Department has been ordered to release information on health risks associated with X-ray vans used to detect explosives, a court of appeal ruled Wednesday.
However, America's largest police force will not have to reveal its surveillance reports.
Investigative reporting non-profit Propublica brought about the case four years ago.
The appeals court overturned a previous decision which would have forced the NYPD to reveal details on where the vans had been used along with their usage policies.
The judges ruled, however, that the NYPD must release information about health risks, including cancer-causing potential, because it had failed to explain how this could help terrorists.
"We are disappointed that the Appellate Division took as specific the entirely conclusory affidavit submitted by the NYPD concerning the risk of terrorism from, for instance, possible disclosure of the aggregate cost of these vans to taxpayers," ProPublica's Richard Tofel said.
"We are pleased the court agreed that the police department acted appropriately in withholding information that, if disclosed, would compromise public safety and counterterrorism efforts," a statement released by NYPD read.
Propublica's case used the Freedom of Information Law to obtain details of the secretive vans used for counterterrorism in New York. Previously, the controversial department had never revealed information about the use of X-ray vehicles.
The Z Backscatter X-ray vans are military-grade surveillance equipment first used in Afghanistan to detect explosives.
The vans are unmarked and can detect bombs by emitting X-rays to see inside vehicles and buildings. They can also detect people, drugs, and other materials.
Soldiers in Iraq called the vans "white devils" due to their unassuming appearance.
why aren't more people angry about the NYPD secret Xray trucks secretly blasting people randomly on the street with xrays!??!

— Victoria (@108_Victoria_St) November 11, 2015
@BilldeBlasio 11k domestic violence calls go unattended in NYC but your spending on XRAY vans that violate our privacy get us sick.your out

— BeeLuvinLife (@silvarobert718) October 20, 2015
Propublica reported in 2015 that the vans pose an increased risk of cancer linked to the X-ray's ionizing radiation, which can mutate DNA.
The news organization's initial request was part of an investigation into the use of security equipment that exposes people to the deadly waves.
The NYPD refused to release the information until a judge ordered them to do so in December 2014.
"While this court is cognizant and sensitive to concerns about terrorism, being located less than a mile from the 9/11 site, and having seen firsthand the effects of terrorist destruction, nonetheless, the hallmark of our great nation is that it is a democracy, with a transparent government," Supreme Court Judge Doris Ling-Cohan said in her ruling.
The department delayed the release of any information and appealed the decision. The New York Civil Liberties Union and the Brennan Center for Justice called for the appeals court to force them to do so in October 2015.
In 2015, Ling-Cohan described NYPD's argument against releasing information as "patently insufficient" and "mere speculation".
Police argued that releasing information would "hamper NYPD's counterterrorism operations and increase the likelihood of another terrorist attack," claiming terrorists could plot their attacks by looking at where the vans have not been.
NYPD also argued that it could not release the total cost to taxpayers, as this would reveal how many vans are in circulation. Each van costs between $729,000 and $825,000.
A number of media organizations supported the release of the records, including the Huffington Post, First Look Media, Bloomberg, Buzzfeed, and the New York Times, along with the New York Civil Liberties Union and the Association of American Publishers.
The Z Backscatter X-ray vans are used by Customs and Border Protection to detect illegal immigration and drugs.
Those NYPD XRay vans are just as legal as the NSA searches right?

— Wimly (@InjectCoffee) October 14, 2015
They have safety measures in place, such as requiring passengers to exit a vehicle before it is scanned.
Airport bodyscanner machines using the same technology were removed from airports in 2012 following privacy concerns.