Tests find rat and human DNA in US hamburgers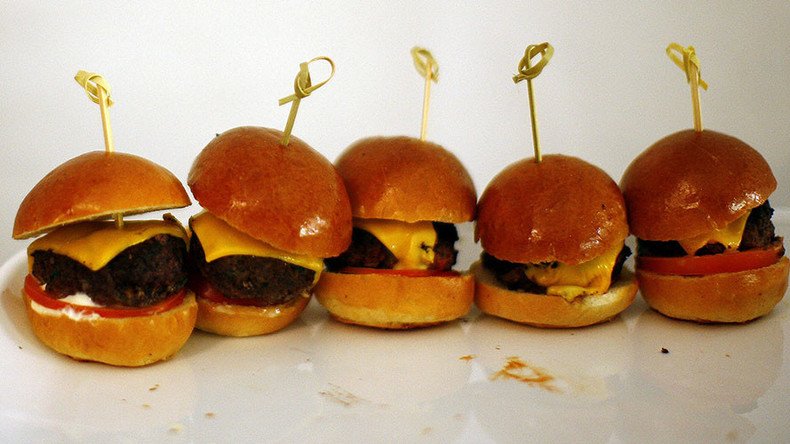 Think that burger you're biting into is all-beef? Even if it's advertised that way, there's a small chance that you could ingest substituted ingredients or even contaminants from rats or humans, according to a new study.
A report from the California-based food analytics company Clear Labs sampled 258 hamburger products, including ground beef, frozen patties, fast-food and veggie burgers. Three of the samples had traces of rat DNA, and one was positive for traces of human DNA.
While these results are definitely less than appetizing, it should be noted they amount to a small fraction of the samples being contaminated by a human or rat hair during production.
"The most likely cause is hair, skin, or fingernail that was accidentally mixed in during the manufacturing process," Clear Labs said, referring to the human DNA finding.
Some contamination is expected by food regulatory authorities, since very low traces of contaminants are not harmful to humans, the report added.
"The low incidence of hygienic issues surfaced by our study is a testament to the burger industry as a whole and the stringent protocols for safe food handling. As noted by the FDA, certain low levels of contamination are acceptable," Clear Labs said.
Overall, the tests screened for issues such as substituted ingredients, misstated nutrition facts, contamination by gluten, toxic fungi and plants, and missing ingredients. The test found that 13.6 percent of tested products were "problematic" in some way because of issues ranging from misstated nutrition facts to missing ingredients.
Vegetarian products, however, fared considerably worse than meat, with 23.6 percent falling into the "problematic" category. Advertised ingredients were actually missing from 15 percent of products tested, such as the case of a black bean veggie burger not containing any black beans.
There was also evidence of similar substitution in meat products, with 16 products – or 16.6 percent of all samples – including beef, chicken and pork when they were not supposed to have such ingredients.
Gaps also existed between reported nutritional content and the actually tested values in some of the products. Nearly half of the products tested had more than was reported on their nutrition facts label, on average amounting to 40 additional calories per serving.
The report called the caloric misrepresentation in fast-food burgers to be "especially egregious," since more than 80 percent of such samples tested had higher calories than reported, with almost one-third of them exceeding the listed value by more than 100 calories per serving.
"Considering that FDA labeling requirements make it mandatory for most fast food restaurants to publish nutritional information on fast food menus, these discrepancies are potentially worrisome for customers who make decisions about what to order based on calorie counts and other available nutritional information," Clear Labs said.
You can share this story on social media: