Sale of swastika-covered Corvette hits the skids on Craigslist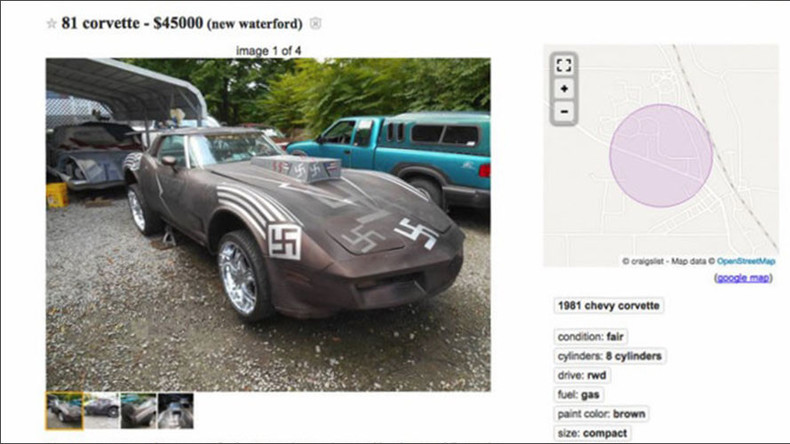 If you love the elegance of an '81 Corvette, the roar of a 5.7 liter engine, and the White supremacist ideology of the neo-Nazi party, then this may be the car for you.
A special 'brownshirt' edition of the famous Chevy sports car can be all yours for $45,000, if you don't mind all the swastikas.
However, enough Craigslist users objected to the car's ad to get it "flagged for removal" on the classified website, but not before the internet took some screenshots.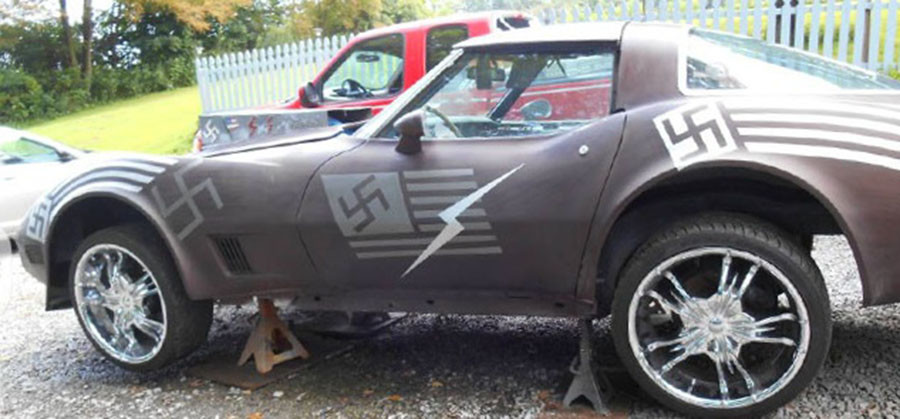 Approximately 15 swastikas adorn the muscle car, which is apparently owned by someone in Ohio, including one that replaces the stars in the American flag.
Perhaps because of their low-level of intelligence, the owner kept the car's description brief, merely referring to the Nazi overtones as a "biker project swastika motorcycle theme."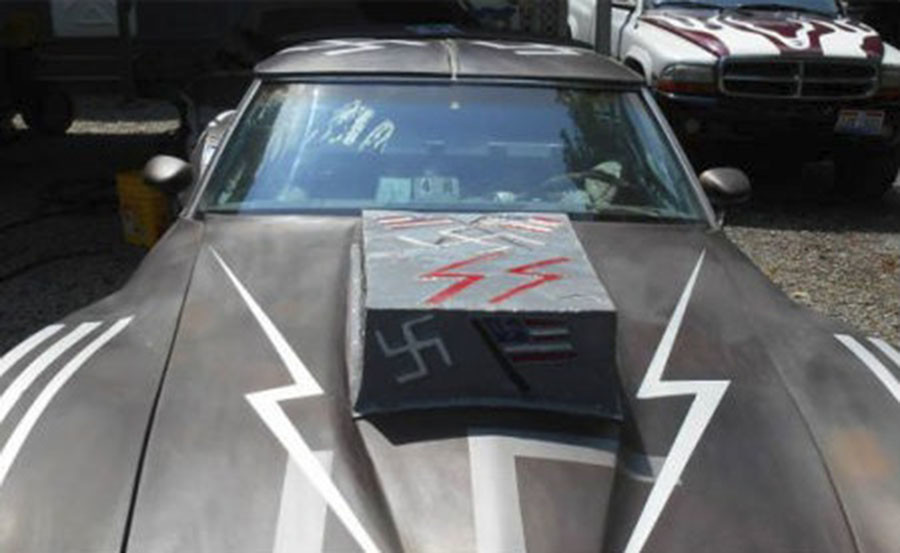 While the market for swastika-branded cars remains to be seen, another car covered in racist symbols has always been a hot ticket item.
The General Lee from "The Dukes of Hazzard" has been emulated a number of times, complete with the rooftop Confederate flag, a "shockingly racist" symbol of a pro-slavery government.
This 1968 Dodge Charger received a top bid of $38,000 on ebay earlier this year without the item being flagged for racism.
Those looking to indoctrinate children with their so-called "southern heritage" , but don't have thousands of dollars to spend, can buy a Hot Wheels version of Dukes' getaway car.
Then of course there are others who thought it was cool to put the Confederate flag on cars other than a Dodge.