SC man to be released on $250k bail after killing, burring and 'slow-cooking' 2 people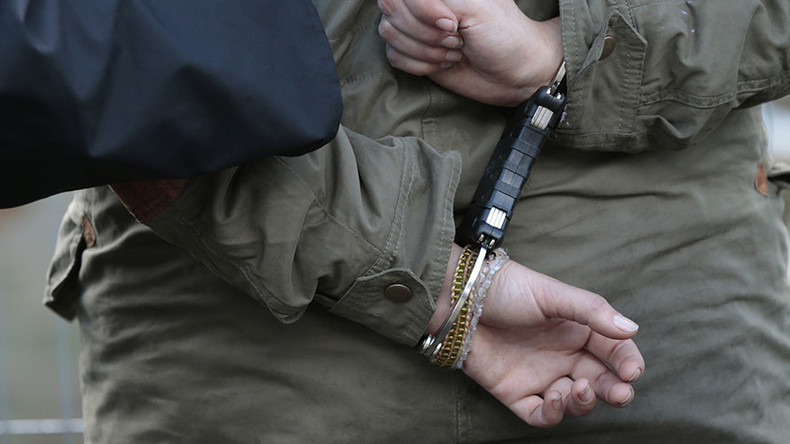 A South Carolina man, who shot, buried and "slow cooked" two people, has been granted a $250,000 bail. He cited the state's controversial "stand your ground" law in his defense and will now be released and put under house arrest.
Goose Creek resident James Edward Loftis, 39, is expected to post his bond sometime this week, the Post and the Courier reported, in the aftermath of the Monday bail hearing.
The $250,000 bail is slightly higher than the amount Loftis's defense requested. As soon as he posts the bond, he will be put under house arrest, and will only be allowed to leave for work, church or for a doctor's visit.
Despite the circumstances of his crime and severity of his charges, Circuit Judge Markley Dennis ruled that Loftis did not pose danger to the community or a runaway risk, given his self-defense plea.
"The only way he will ever be able to resolve that is to ... have his day in court," Dennis said, according to the newspaper.
Loftis will go on trial for shooting a cab driver and his friend on March 5 in what his defense insists was an act of self-defense. Loftis used a taxi service on his way from a strip club in Charleston and was then demanded to pay a hefty fare for the 13 mile trip to his house.
"I'll get your money," he told taxi driver Guma Oz Dubar, 46, and James Cody Newland, 32. Instead, it is alleged, he brought a .45-caliber semi-automatic handgun and fired off eight shots, striking both men.
According to Loftis's attorney, the two men forced their way in the suspect's house, forcing him to act in self-defense.
Yet, this part remains not so clear given Loftis's inconsistent accounts on whether Dubar and Newland intruded his property or he himself let them in his living room.
According to a Goose Creek Police Department arrest affidavit back in March, Loftis had said that they followed him into the house.
"At one point, he indicated he had let (Dubar and Newland) into the home," Deputy Solicitor Bryan Alfaro said during the hearing. "At another point, he indicated they forced their way into the home."
However, the defense attorney, Stephen Harris, insisted that the inconsistency did not change the fact that Loftis confronted the two men in his house.
"He's a human being," Harris said. "He freaked out and thought he was going to prison, so he tried to hide the bodies. Nobody knows how you're going to react when you kill two people."
After shooting dead Dubar and Newland, Loftis buried their bodies in a grave in his backyard, went to buy five gallons of gas and then set the bodies on fire, along with his bloodied clothes and towels he used to clean the murder scene.
"They were essentially just slow-cooked inside the grave site," Alfaro, the deputy solicitor, said on Monday.
Loftis's attorney has argued such actions still do not make it a murder. Citing a size 12 footprint near the handle of his client's house and blood in the doorjamb, Harris asserted those findings support the self-defense argument.
"If he wouldn't have burned those bodies, he would be a free man," Harris said. "(The police) see this horrible aftermath and say it's malice. It's not malice. It's a person who's scared."
According to the Post and Courier, Loftis has not been charged with desecrating human remains, a felony that carries between one and 10 years in prison.
Last year, Harris asked Magistrate Ava Bryant to dismiss the murder charges. His request, however, was rejected, with Bryant leaving it on jurors to decide or for a circuit judge to weigh in.
Loftis's case is expected to pose new questions about South Carolina's controversial Protection of Persons and Property Act, also known as the "stand your ground" law, which grants homeowners the right to use deadly force against people breaking into their houses.