Budweiser renamed 'America' for the summer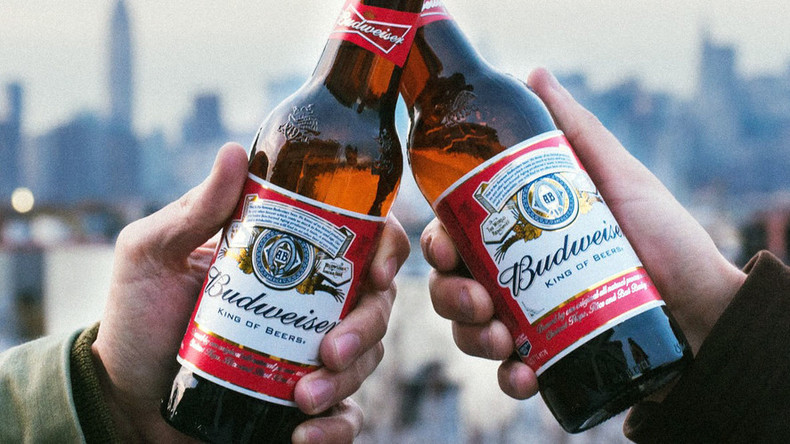 Patriots rejoice: You can now literally get drunk on America. It will taste a lot like Budweiser, though, because the iconic beer is being rebranded as "America" throughout the 2016 election.
Anheuser-Busch announced Tuesday that 'America' will be replacing 'Budweiser' on the beers and bottles from May 23 until the end of the presidential election in November.
Aiming to "inspire drinkers to celebrate America and Budweiser's shared values of freedom and authenticity," the new cans and bottles will feature lyrics from patriotic songs such as The Star Spangled Banner and America the Beautiful. 'E Pluribus Unum' will replace 'King of Beers,' though Budweiser's distinctive bow tie logo and cursive font will remain.
A picture of the Statue of Liberty will appear on Budweiser bottles as well as 16- and 25-ounce tallboy cans.
Ricardo Marques, a vice president from Budweiser, told Co.Magazine that with the Olympics and an animated election season, this was "maybe the most American summer ever."
Many on social media, however, pointed out that that Anheuser-Busch, originally founded as an American brewery in 1852, is owned by Anheuser-Busch InBev, a Belgian company.
A spokesman for Anheuser-Busch insisted to CNNMoney that Budweiser is thoroughly American, even though the parent company is from Belgium.
"All Budweiser served in the US is brewed in the US," said the Anheuser-Busch spokesman, according to CNN Money. "This includes the beer inside all of the 'America' cans and bottles. This 'America' packaging will not be available outside the US"
While Budweiser is already the most popular brand of the beer in the United States, the summer marketing campaign might be able to garner more sales. Beers sales are generally 13 percent high during summer months than the yearly average, with this number spiking to 30 to 40 percent higher during the week of July 4, according to The Wall Street Journal.