Drop blood not bombs: Drones to deliver emergency medicine to Rwanda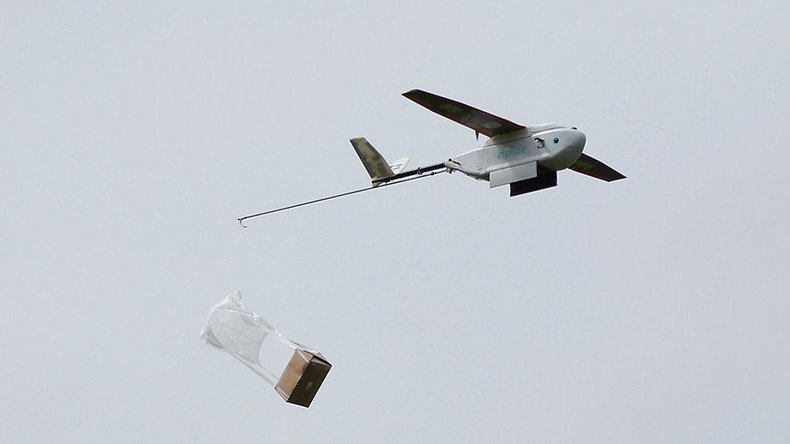 Drones are frequently associated with less than altruistic causes – such as remote attacks. However, UPS is teaming up with drone company Zipline and Gavi, the Vaccine Alliance, to deliver blood for transfusions in Rwanda.
Beginning in June, doctors and healthcare providers in rural Rwanda will be able to order supplies with just a text message. Within 30 minutes, they will receive a delivery of blood or other medical necessities via a Zipline drone. Each package will be dropped with a tiny parachute attached.
In a country like Rwanda, the ability to quickly airdrop supplies could be a game changer. For example, heavy floods have caused landslides in North Rwanda, blocking off roads, Al-Jazeera reported Monday. Therefore, a startup like Zipline could make a huge difference in remote places.
"UPS is always exploring innovative ways to enhance humanitarian logistics to help save lives, and we're proud to partner with Gavi and Zipline as we explore ways to extend the Rwandan government's innovations at a global scale," Eduardo Martinez, president of the UPS Foundation and chief diversity and inclusion officer at the United Parcel Service said in a press release.
Zipline and the Rwandan government will begin making as many as 150 blood deliveries a day with their eventual goal being to be within a 30-minute delivery radius of 11 million Rwandan citizens by the end of 2016, MarketWatch reported.
"With the expertise and vision of UPS, Gavi and Zipline, instant drone delivery will allow us to save thousands of lives in a way that was never before possible," Zipline CEO Keller Rinaudo said in the UPS Foundation press release.
The way that the drone works is not unlike ordering food online, and the process will begin when a doctor or nurse sends a request for blood via text, CNET reported. When it is received, a staff member at the West Rwanda Zipline hub loads up a box with the necessary supplies and launches the drone. The drone flies to its destination based on a predetermined flight plan. Then it sends a text message to the doctor several minutes before it approaches its destination. When it does, it releases the package and then returns to its base.
Zipline hopes to expand into delivering the rabies vaccine as well, according to Rinaudo.
You can share this story on social media: