Tornadoes hit Colorado, causing injuries and damaging campers (VIDEOS)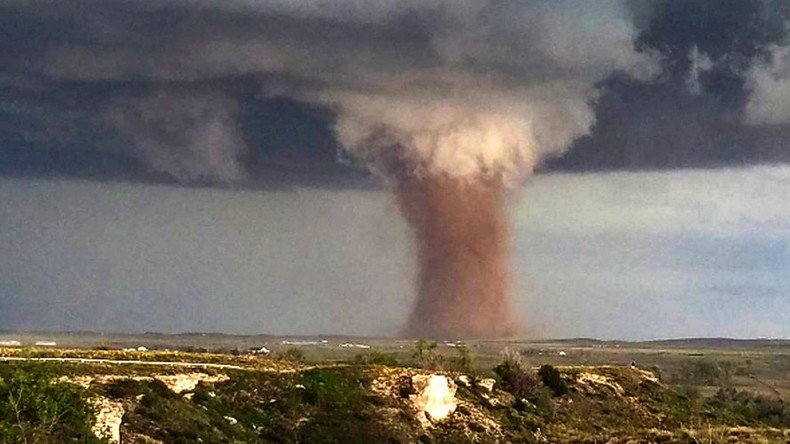 Fierce tornadoes have struck eastern Colorado, causing injuries and damaging motorhomes, as well as other buildings in the area.
Four twisters hit in Yuma Country, some 150 kilometers from Denver, according to the National Weather Service.
Five people suffered minor injuries in one of the tornadoes, NWS Science and Operations officer Jeremy Martin told AP.
The twister travelled for about 15 kilometers on the ground, storm chasers said.
There was no immediate info on injury or damage from the other three confirmed tornadoes in the area.
However, earlier, a tornado in Plains, Morgan County, some 100 kilometers northeast of Denver, damaged a dozen fifth-wheel campers, causing injuries. Also, there was hail the size of golf balls and tennis balls reported.
Morgan County Sheriff said that most of the damaged campers were unoccupied, and everyone refused medical care.
Tornadoes are most common in spring, and the US has the most tornadoes of any country. The average count is some 1,200 tornadoes a year.
You can share this story on social media: