US 'boots on the ground' now in Yemen - Pentagon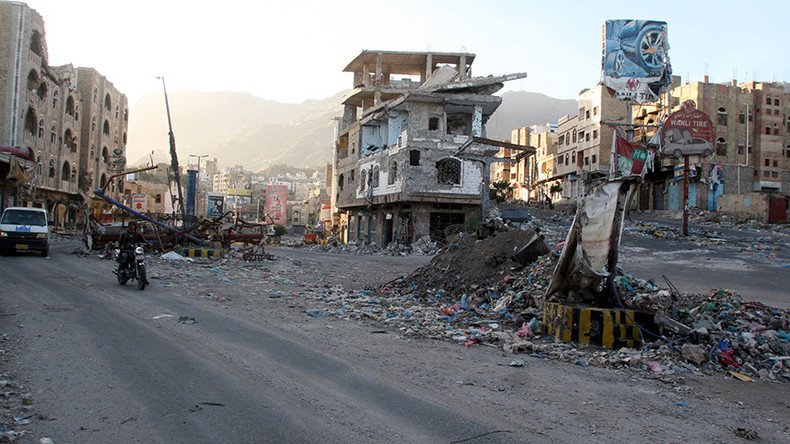 In addition to helping the Saudi-led coalition invading Yemen, the US has a deployed a small number of troops on the ground to battle Al-Qaeda militants around a key port city, the Pentagon has admitted. A US Navy task force is also on station nearby.
The US military has been "providing limited support" to the coalition led by Saudi Arabia in the fight against Al-Qaeda in the Arabian Peninsula (AQAP), Navy Captain Jeff Davis, a Pentagon spokesman, told reporters Friday.
While Davis would not disclose the number of troops or their location, Pentagon officials confirmed that the US force was deployed near the near the city of Al-Mukalla, a port in the southern Hadramaut region of Yemen under AQAP control.
The US is providing "intelligence, maritime support, airborne intelligence surveillance and reconnaissance, aerial refueling, and medical aid" to forces loyal to the Saudi-backed government in Yemen, as well as Saudi and Emirati forces engaged around Al-Mukalla, The Washington Post reported.
These operations are separate from the Saudi-led campaign against the Houthi rebels, which began in March last year. The US has assisted the Saudis with mid-air refueling and "some reconnaissance capabilities," Pentagon officials said.
At least 10,000 people have been killed since the Saudi bombing campaign against Yemen began in March 2015, after the Riyadh-backed president Abd Rabbuh Mansur Hadi accused the Houthi rebels of an illegal coup.The Saudi ground campaign has stalled in the face of fierce resistance.
The war has ravaged the impoverished country, with over 80 percent of its 25 million inhabitants now requiring some form of aid, and more than a million displaced by the fighting, according to the UN.
In addition to unspecified ground forces, the US Navy has an Amphibious Ready Group (ARG) off the coast of Yemen, providing medical support. The group consists of the 13th Marine Expeditionary Unit, the USS Boxer amphibious assault carrier, and the two Arleigh Burke-class guided missile destroyers, USS Gravely and USS Gonzalez. It set sail from San Diego on February 12.
You can share this story on social media: