Suspect in 3 Washington, DC-area shootings arrested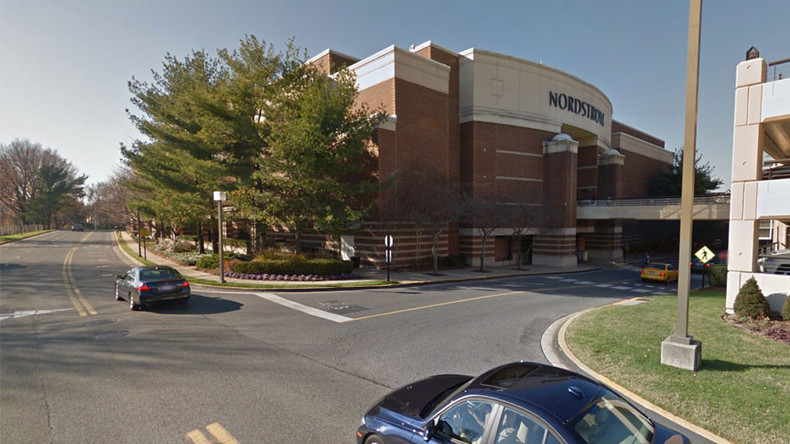 Two people are dead and two more injured at two separate shootings at a mall and a shopping center in Montgomery County, Maryland. The suspect, who was linked to a Thursday shooting at a school in Prince George's County, has been arrested, police said.
Officers responded to the shooting around 11:25 a.m. local time at the Westfield Montgomery mall in Bethesda, Maryland, a wealthy suburb of Washington, DC.
Preliminary information from police indicates that two males and a female were victims of the shooting, but their status is not clear. The suspect in the shooting is Eulalio Tordil, a 62-year-old man from Adelphi, Maryland.
All victims of the shooting appear to be adults, police said.
Montgomery County emergency services arrived at the scene to treat and transport injured victims, according WUSA.
The shooter approached the female victim when she was in her car in what "seemed like an ambush," one witness told WRC. She was shot in the shoulder and survived.
Two male victims were shot after trying to intervene, WRC reported. One of the male victims died at the hospital, and died and the other is in critical condition.
The mall was not put on lockdown.
The Westfield Montgomery mall is a large and popular shopping destination for the residents of Montgomery County, one of the most educated and affluent counties in the United States.
Schools in the entirety of Montgomery County were given a "shelter in place" order while the incident was under investigation, WJLA reported. The order was lifted as the school day ended.
A second shooting occurred about 45 minutes later at a shopping center in nearby Aspen Hill, Maryland, resulting in the death of a woman.
Police say that the same man, Eulalio Tordil, is responsible for both shootings, as well as a shooting that occurred at a high school in neighboring Prince George's County Thursday afternoon, which resulted in the death of the 62-year-old suspect's estranged wife, 44-year-old Gladys Tordil. Law enforcement is currently actively working to arrest him.
A man was also shot and injured at High Point after trying to intervene to help Gladys Tordil during a confrontation with her estranged husband. The unidentified good Samaritan was shot first, then the 44-year-old was shot multiple times as she sat in her SUV, police said. The injured man was taken to the hospital, and his injuries are not considered life-threatening.
Eulalio Tordil is employed as officer for Federal Protective Services (FPS), but he had been placed on administrative leave, according to WRC. The FPS is in charge of providing security services for federal government buildings.
Tordil had made threats to commit suicide by cop, police said.
He was arrested in Aspen Hill, less than four hours after the mall shooting.