Chicken wings robbery exposes secret surveillance tool of US police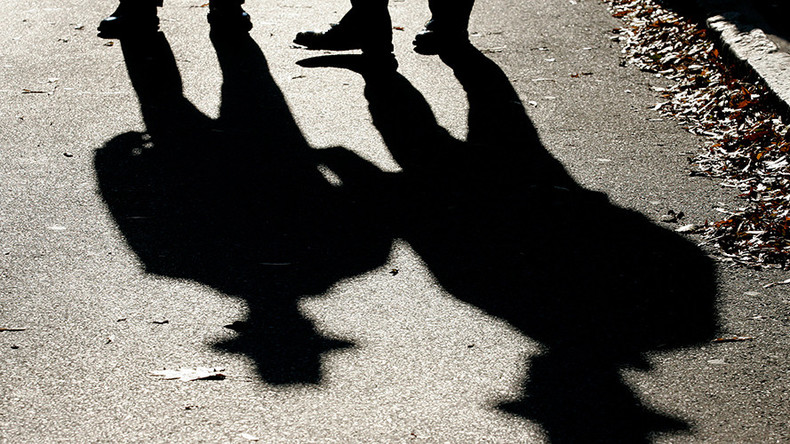 To catch a chicken wings thief, Maryland police employed one of their most secretive, high-tech tools: the Stingray. However, many may be more concerned about nearby cops using a spying device that vacuums up all of their data than a $56 food robbery.
Annapolis law enforcement deployed the device when investigating the case of a Pizza Boli deliveryman, who reported being robbed of 15 chicken wings and three subs in March. Police failed to catch the perpetrator despite using the Stingray, in one case out of a total of 17 in which they used the device.
The "chicken wings case" would have gone unnoticed had it not been briefly mentioned in a lengthy report from Capital News Service. It is one of hundreds of times when police in Maryland used a suitcase-sized device called a Cell Site Simulator, also known as a Stingray.
The four-month investigation conducted by CNS revealed that law enforcement agencies used their cell site simulators to set up wiretap cases, locate missing and suicidal persons, investigate homicides, assaults, drug trafficking, and even robberies of gas stations and the abovementioned pizza deliveryman.
Kept under tight secrecy, the surveillance tool is meant to help police locate and apprehend violent offenders, thwart terrorist attacks, and monitor crowds when intelligence suggests threats.
Stingrays work on the same principle as cellphone towers. When the device is activated, it sends out signals which all mobile phones in the area respond to, allowing police to track their location, intercept conversations, and access information. The practice has raised serious privacy concerns since very little is known about the data which police scoop up or how it is handled.
"If the agency doesn't have a policy in place to delete that data, who knows what they're doing with it?" Jennifer Lynch, a senior staff attorney with the non-profit Electronic Frontier Foundation, told CNS.
Yet, while some departments, like the one in Annapolis, refuse to comment on the tool, the Maryland State Police, which has used its cell site simulator at least 125 times since 2012, say it does not retain third-party data or use its devices for crowd monitoring.
Other counties, like Baltimore County and Anne Arundel County, have also assured the public that they don't store any data.
"The main problem is that the police may be doing something illegal and we have to use mental gymnastics to try and uncover these secret aspects of an investigation that are never written down and turned over to us," Jason Ricke, an assistant public defender in Prince George's County, told CNS. "The police may be violating our clients' rights and we will never know it."
In Maryland, where cell site simulators have been used for at least a decade, laws preventing indiscriminative data gathering did not change until October of 2014. Now, law enforcements must obtain a court order before conducting real-time tracking.
The police surveillance practice has been undermined by public disclosures about cell site simulators. Following last year's surge in revelations, the US Departments of Justice and Homeland Security started requiring their employees to obtain search warrants before using the devices.
The rule does not apply to local agencies, but some states, including California, Virginia, and Washington, among others, followed suit by placing strict limitations on the use of cell site simulators.